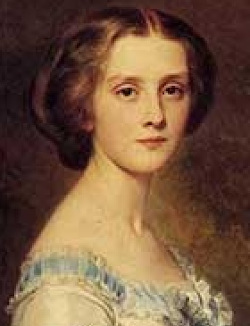 Maxims of the French woman of letters Diane de Beausacq (1829-1899):
To say of a man: he never grows angry when he is scolded, never scolds when he is angry, is to give him a good character.
There are two ways of diminishing the tedium of a tedious task — to do it with all your might, or in the company of one you love.
Those who die a lingering death are never so bitterly lamented; they have been mourned in advance.
Honor exists but for the honorable.
There are people who spend their lives in searching in the conduct of others for some cause for anger.
Light folk take light things seriously and serious things lightly.
Trust not your mistrust; you will be more often deceived by it than by mankind.
Doubt poisons everything but destroys nothing.
To the noble, ability is a merit — to the mean, a defect.
Of the lives of others, we see only the pretexts.
Of two duties, it would seem that the more irksome is ever the more imperious.
If God knows all, I do not fear him.
To spoil children is to deceive them concerning life; life herself does not spoil us.
To be loved and yet unhappy savors of ingratitude.
Men resemble one another most in the heart and differ most in character; we can speak of the human heart, but not of the human character.
We are inclined to imagine that, in making a sacrifice, we are bound to do good. Self-denial, like selfishness, has its moments of blindness.
Following a long and difficult path, we penetrate to the root of things; then, when we utter the truth we have arrived at, we are astonished to find that we are not always understood: it is the recollection of the path that leads to it that renders a truth obvious.
The less a man thinks of himself, the less unhappy will he be.
"Strong reasons determine our resolves, slight reasons arrest us, on the eve of executing them. Most of us have looked forward eagerly to going a journey, and yet, when the hour of departure has come, many a one has been stopped by the fear of the bad cooking and comfortless beds of the inn."