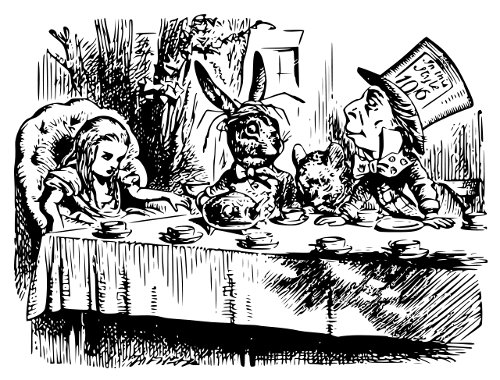 Everyone likes a good riddle. In Chapter 7 of Alice's Adventures in Wonderland, the Mad Hatter poses a famous one: "Why is a raven like a writing desk?" Lewis Carroll intended that it should have no solution, but puzzle maven Sam Loyd offered these anyway:
Because the notes for which they are noted are not noted for being musical notes.
Poe wrote on both.
Bills and tales are among their characteristics.
Because they both stand on their legs, conceal their steels (steals), and ought to be made to shut up.
In 1896, Carroll proposed an answer himself: "Because it can produce a few notes, tho they are very flat; and it is nevar put with the wrong end in front!" ("Nevar" is "raven" spelled backward.)