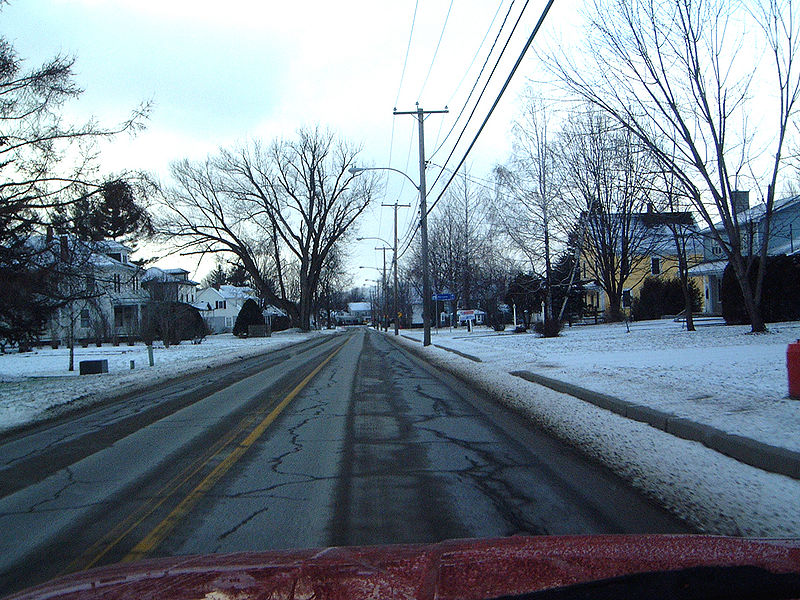 Drive east on Canusa Street and you're in the United States, drive west and you're in Canada. That's because the street, part of Quebec Route 247, runs along the border — the yellow line dividing its lanes follows the 45th parallel.
Families who live on the south side are in Vermont, and those in the north are in Quebec — they can see one another but must present themselves at a border post before crossing the street.
But residents of both countries can freely visit the Haskell Free Library — where the main entrance is in America but the books are in Canada.