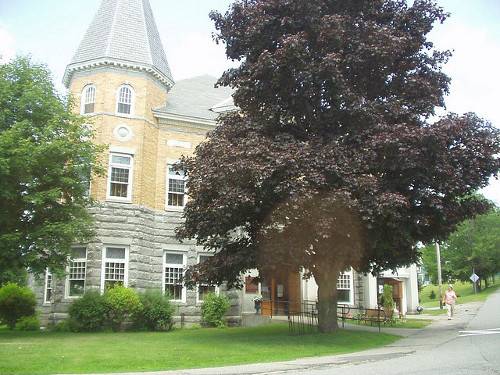 The Haskell Free Library and Opera House straddles the border between Derby Line, Vt., and Stanstead, Quebec. The library's front door is in the United States, but the circulation desk and all of the books are in Canada. Opera is performed on a Canadian stage before an American audience.
Hence it's the only library in the U.S. with no books, the only opera house in the U.S. with no stage, and the only library in Canada with no entrance.
See Four-Dimensional Basketball, A Freak of Navigation, and An Inland Archipelago.