This does my head in — it's a puzzle from the October 1958 issue of Eureka, the journal of the Cambridge University Mathematical Society:
"Below are shown the front elevation and plan of a mathematical figure. What is the side elevation?"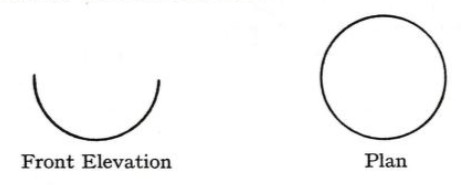 The terms (I believe) refer to multiview orthographic projection, the illustration technique used in architectural drawings: The front elevation is the view looking squarely at the "front" of the object, and the plan view looks down from above. What is the side view?