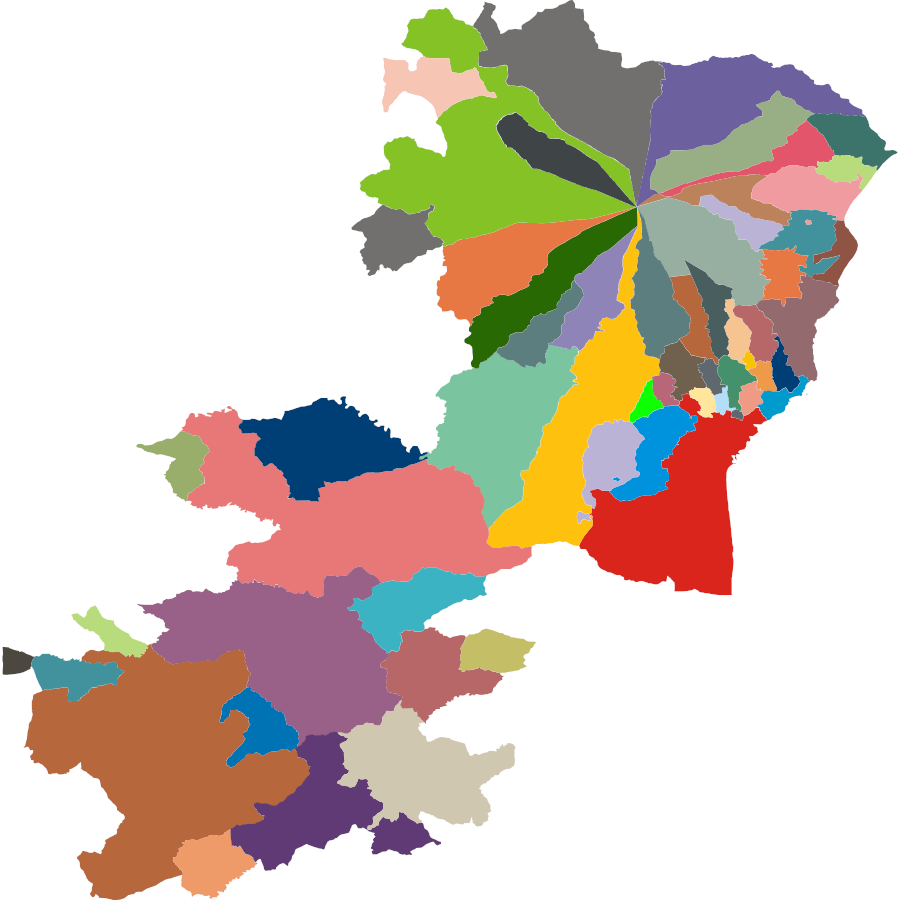 This is fascinating if it's true: Ten municipalities meet at the summit of Mount Etna, producing a "decipoint" and one of the most complex arrangements of political boundaries outside Antarctica.
I say "if it's true" because, for such a striking fact, it's surprisingly hard to confirm. Many sources point to a blog post at Condé Nast Traveler by Jeopardy champion Ken Jennings, but that cites no source.
On the other hand, no one else seems to doubt it, and this map by Patrick McGranaghan won the American Geographical Society's monthly map contest in November 2017. Maybe I'm too skeptical?
09/21/2023 UPDATE: Wow, it seems to be true. The official website of the Parco dell'Etna includes a map (PDF) showing the distribution of comuni metropolitani around the peak. And the website of the Italian National Institute of Statistics offers data files on statistical districts that can be opened using the desktop version of Google Earth. Many thanks to readers Rob Miller and Ross Ogilvie for looking into this.