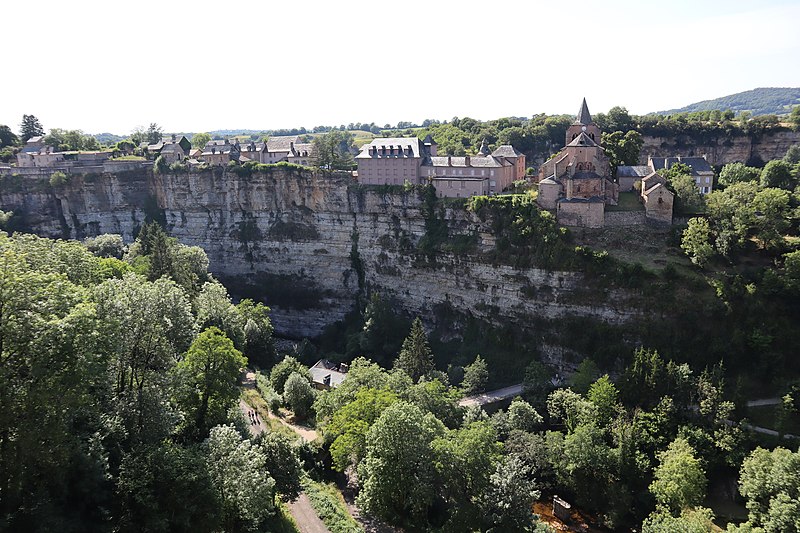 The town of Bozouls in the south of France sits at the edge of a horseshoe-shaped canyon 300 feet deep, the product of 2 million years of erosion of the region's limestone plateau by rivers and glaciers.
Because the outcrop at the center of the horseshoe is accessible only from the south, it makes an ideally defensible position, and a castle was built there in the 9th century, of which only ruins remain. In medieval times guards in towers monitored the approach 24 hours a day.
One historic building still survives: The 12th-century St. Faustus church sits right on the edge of the cliff, looking over the river.