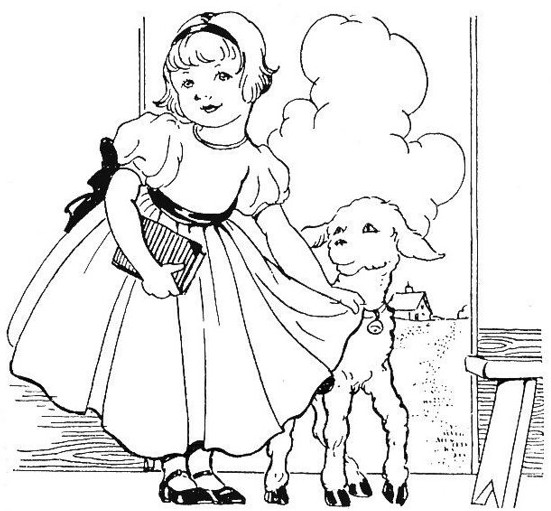 The wordplay journal Word Ways has made a tradition of revising the familiar rhyme "Mary Had a Little Lamb" under various constraints. Some examples:
Alliteration: James Puder, WW February 1998
Astral Aries' avatar, alabaster "Aly,"
Ann adopted; allies are Ann and Ann's argali.
Ann, an able autodidact, academic angst avoids;
And arch Aly's Argus-eyed act awes astonished anthropoids.
Pangram (uses all 26 letters): A. Ross Eckler, WW February 1989
Mary had a little lamb with fleece extremely white;
Instead of grazing, all alone, the lamb kept her in sight.
It followed her to school one day, which was against the rule;
The children thought it quite a joke to view a lamb in school.
Words formed of chemical element symbols: WW February 2008
ONe TiNY AgNUS SHe NoW OWNS (SNOW-WHITe IS HEr CoAt),
WHeN HEr LaDy IS NeArBY, AgNUS STaYS, I NoTe.
In ClAsS ONe MoRn SHe TaKEs HEr PLaCe; TeAcHEr CrIEs "SHoO! RUN!"
HeAr THoSe LaSSiEs ScReAm "HoW CuTe!" ThIS AgNUS — PURe FUN!"
Four-letter words: Dave Morice, WW November 2006
Mary kept some tiny lamb with wool hued just like snow,
Each spot that this girl, Mary, went, that lamb went also (slow).
Once lamb went past home room with girl. That bent some rule last year.
This made kids loud, glad, made them play: they eyed lamb very near.
Three-letter and shorter words: Jeff Grant, WW May 2004
Amy had an ewe so wee, it was an icy hue,
And any way our Amy led, the ewe it did go too.
It ran in to her den one day (an act not in the law).
Oh, the fun for boy and gal! The ewe so wee all saw.