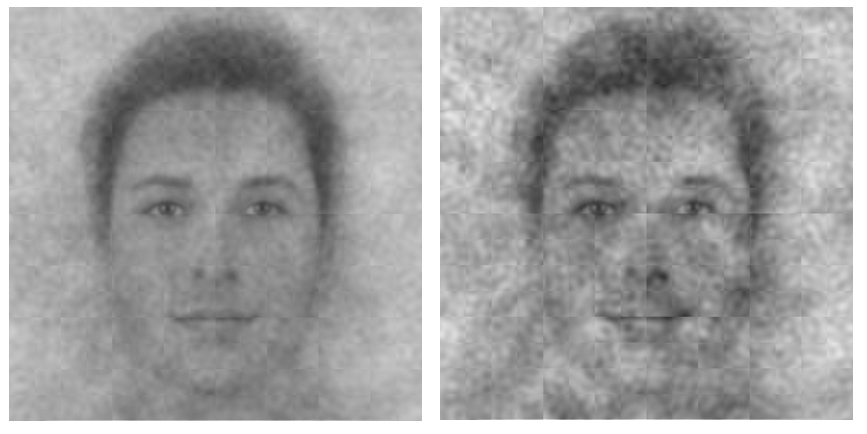 In 2018 a team of researchers at the University of North Carolina presented 511 American Christians with randomly paired pictures of faces and asked them to identify which of the pair more closely resembled the face of God. By combining the selected faces, the psychologists could produce a composite image of the Creator as envisioned by various groups. (Here, the image on the left is God as young participants imagine him; the one on the right is how he's seen by older participants.)
Liberals tend to imagine that God is younger, more feminine, and more loving than conservatives, and African-Americans picture a God who looks more African-American than Caucasians do, but the traditional image of the powerful older man with the flowing beard is nowhere to be seen.
"People's tendency to believe in a God that looks like them is consistent with an egocentric bias," said senior author Kurt Gray. "People often project their beliefs and traits onto others, and our study shows that God's appearance is no different — people believe in a God who not only thinks like them, but also looks like them."
One exception, though: Men and women believed in an equally masculine-looking God.
(Joshua Conrad Jackson, Neil Hester, and Kurt Gray, "The Faces of God in America: Revealing Religious Diversity Across People and Politics," PLOS One, June 11, 2018.)