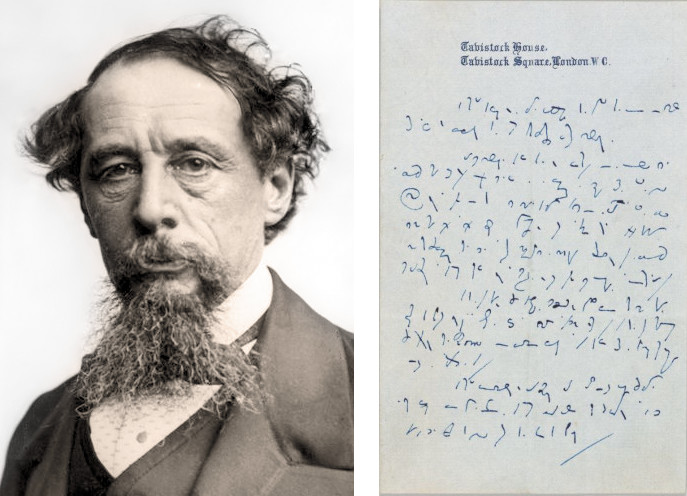 A team of volunteers have deciphered a message written by Charles Dickens in his own puzzling brand of shorthand, solving a riddle that had persisted for more than 150 years.
Apparently in 1859 the Times had mistakenly rejected an advertisement that Dickens had hoped to run during his delicate transition from the editorship of Household Words to All The Year Round. Dickens had written to the newspaper's editor, J.T. Delane, asking him to intervene in the matter and had saved a cryptic copy of the message, possibly for legal reasons. With the passage of time the key to the author's so-called Brachygraphy had been lost.
When scholars recently appealed for help in understanding the message, an international team of amateur solvers pooled their insights to decipher the "Tavistock Letter." "Having the text of this letter at long last will allow scholars to learn more about Dickens's shorthand method while gaining further insight into his life and work," wrote Philip Palmer, curator and head of literary and historical manuscripts at Morgan Library & Museum. "We are thrilled that colleagues at the Dickens Code project have helped make this letter accessible in new ways to researchers."
That's not the end of it — a further puzzling page, this one from the notebooks of Dickens' shorthand pupil Arthur Stone, still awaits solution.
(Thanks, Bill.)