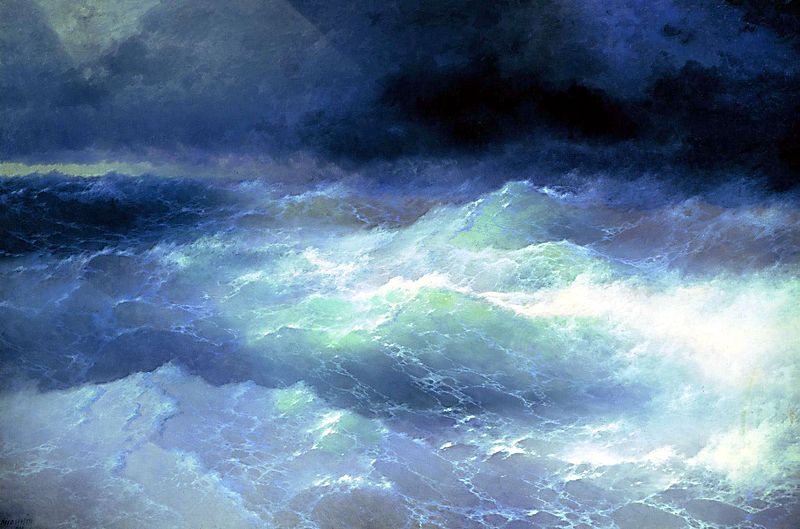 Ivan Konstantinovich Aivazovsky (1817-1900) earned fame throughout Russia for his astonishingly realistic seascapes, which capture the expressive quality of ocean waters, and in particular the play of sunlight and moonlight on surging waves. More than half of the artist's 6,000 canvases are devoted to his fascination with moving water.
Remarkably, these were painted from memory, far from the sea. "We can perfectly well understand that when he painted The Ninth Wave or The Wreck, he had no need to watch the ever-shifting colour and movement of the great waters as he worked, for these pictures are poems in which the artist has concentrated an amplitude of observation and experience," wrote Rosa Newmarch in 1917. "We realize that their impressive, haunting grandeur is no more spontaneous than the impressiveness of many a great sonnet; they are rather the aftermath of his passion for the sea."
His successes made him equally popular among the people and among his fellow artists. Ivan Kramskoi wrote, "Aivazovsky is — no matter who says what — a star of first magnitude, and not only in our [country], but also in history of art in general." And the saying "worthy of Aivazovsky's brush" was used in Russia to describe anything ineffably lovely.
Wikimedia Commons has a collection of his seascapes.