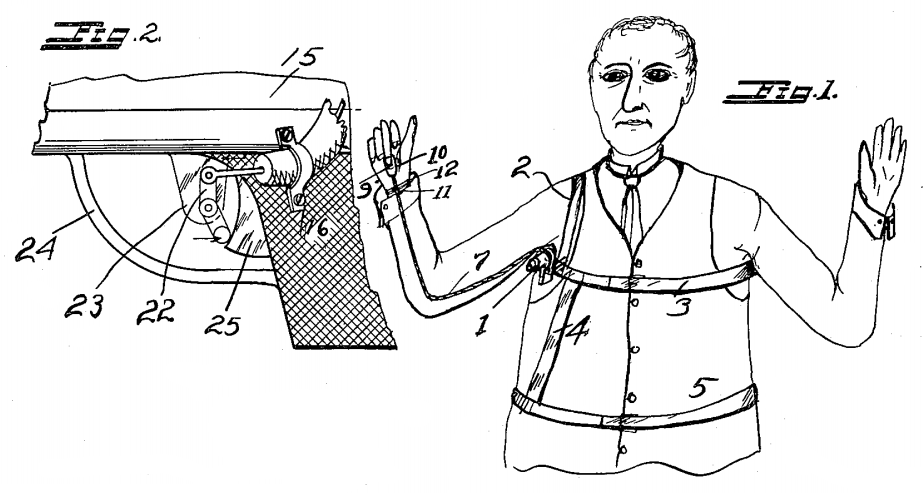 During a stickup, bank robbers order tellers to keep their hands up so they can't defend themselves or the customers. In 1921 San Francisco inventor Harry McGrath offered this solution: The teller wears a loaded pistol under his arm, with a wire running down his coat sleeve to his palm. Now when his arms are raised he can still fire the gun.
The patent says nothing about aiming, but "in order to make the gun perfectly safe, a blank cartridge can be placed in the magazine to be fired first, followed by a ball cartridge."
I don't know whether McGrath himself was a bank teller. I hope not.