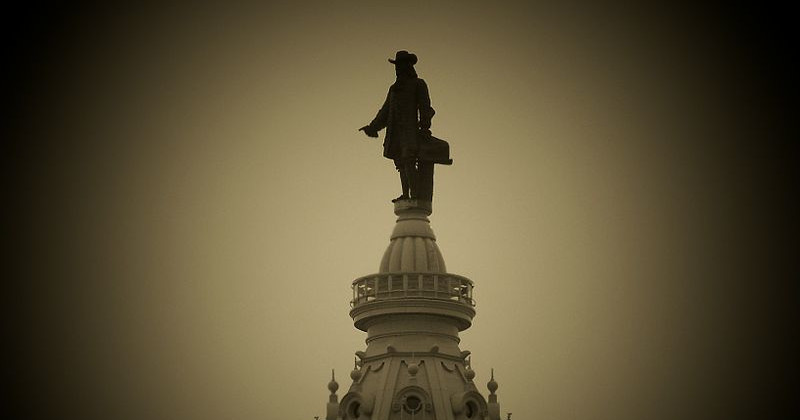 For years, under a "gentleman's agreement," the Philadelphia Art Commission would approve no new structure that rose higher than the statue of William Penn atop city hall. Then, in March 1987, it approved One Liberty Place, a steel-and-glass skyscraper that rose 121 meters above Penn's head.
In the next 22 years no major professional sports team based in Philadelphia won a championship.
Finally, in 2007, during the completion of the 297-meter Comcast Center downtown, workers John Joyce and Dan Ginion attached a small figurine of Penn to its topmost beam. The following year, the Philadelphia Phillies won the World Series.
In 2017 another Penn statuette was placed atop the newly completed 342-meter Comcast Technology Center. "They did not want to take the chance and wait for the jinx," said the building's construction manager. A few months later, the Eagles won the Super Bowl.