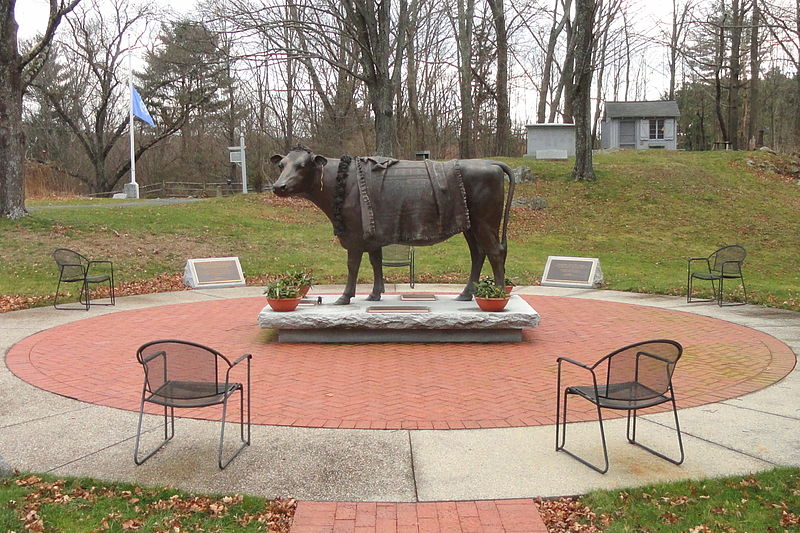 In November 1995, a three-year-old heifer jumped a 5-foot gate at a slaughterhouse in Hopkinton, Massachusetts, minutes before she would have been killed. Despite record amounts of snow, she stayed alive and evaded capture for 40 days, foraging in backyards and aided by sympathetic townspeople.
When she was final retaken, a local family purchased her from the slaughterhouse and established her in sanctuary at Peace Abbey in Sherborn, where she received regular visitors and became a symbol of animal rights and vegetarianism.
When she died in 2003, she was buried between statues of Mother Teresa and Mahatma Gandhi. Her own grave now bears a life-sized statue.