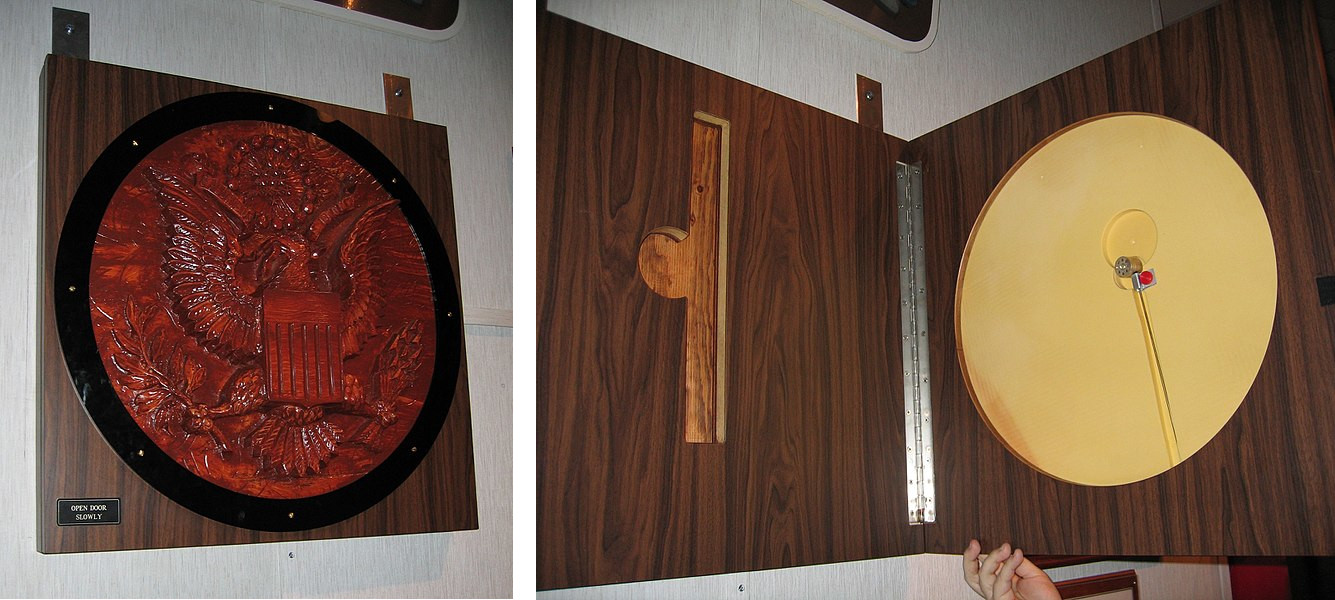 In August 1945, a few weeks before the end of World War II, a Soviet delegation presented a replica of the Great Seal of the United States as a gift to American ambassador W. Averell Harriman, who hung it in the study of his Moscow residence.
In 1951, a radio operator at the British embassy overheard American voices on an open radio traffic channel used by the Russian air force. An investigation showed that they'd been beaming radio waves at the ambassador's office: The gift had contained a passive listening device that could be activated by a radio signal. The Soviets had been listening in on the ambassador's residence for six years.
When a U-2 spy plane was shot down over Soviet territory in 1960, Henry Cabot Lodge Jr. displayed the device to show that both sides had been guilty of spying.