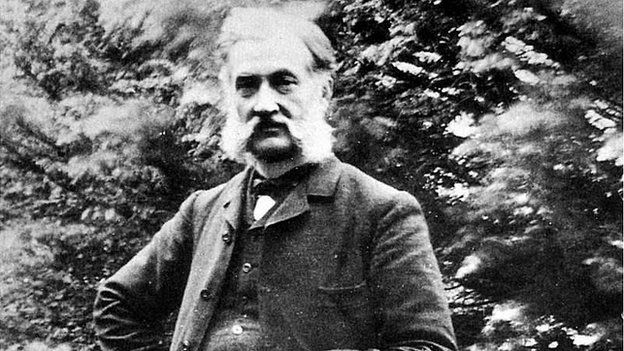 In 1890, French inventor Louis Le Prince vanished just as he was preparing to debut his early motion pictures. He was never seen again. In this week's episode of the Futility Closet podcast we'll consider the possible causes of Le Prince's disappearance and his place in the history of cinema.
We'll also reflect on a murderous lawyer and puzzle over the vagaries of snake milking.
Intro:
In 1826, schoolteacher George Pocock proposed a carriage drawn by kites.
George Sicherman discovered an alternate pair of six-sided dice that produce the same probability distribution as ordinary dice.
Sources for our feature on Louis Le Prince:
Christopher Rawlence, The Missing Reel: The Untold Story of the Lost Inventor of Moving Pictures, 1990.
Thomas Deane Tucker, The Peripatetic Frame, 2020.
Adam Hart-Davis, ed., Engineers: From the Great Pyramids to the Pioneers of Space Travel, 2012.
Jenni Davis, Lost Bodies, 2017.
Charles Musser, "When Did Cinema Become Cinema?: Technology, History, and the Moving Pictures," in Santiago Hidalgo, ed., Technology and Film Scholarship: Experience, Study, Theory, 2018.
Richard Howells, "Louis Le Prince: The Body of Evidence," Screen 47:2 (Summer 2006), 179–200.
John Gianvito, "Remembrance of Films Lost," Film Quarterly 53:2 (1999), 39-42.
Irfan Shah, "Man With a Movie Camera," History Today 69:1 (January 2019) 18-20.
Violeta María Martínez Alcañiz, "The Birth of Motion Pictures: Piracy, Patent Disputes and Other Anecdotes in the Race for Inventing Cinema," III Congreso Internacional Historia, Arte y Literatura en el Cine en Español y Portugués, 2015.
Atreyee Gupta, "The Disappearance of Louis Le Prince," Materials Today 11:7-8 (July-August 2008), 56.
Justin McKinney, "From Ephemera to Art: The Birth of Film Preservation and the Museum of Modern Art Film Library," Art Documentation: Journal of the Art Libraries Society of North America 33:2 (September 2014), 295-312.
Denis Pellerin, "The Quest for Stereoscopic Movement: Was the First Film Ever in 3-D?", International Journal on Stereo & Immersive Media 1:1 (2017).
Ian Youngs, "Louis Le Prince, Who Shot the World's First Film in Leeds," BBC News, June 23, 2015.
Kevin Brownlow, "The Inventor Vanishes," New York Times, Nov. 18, 1990.
"How Is the Technology That Was Used to Reconstruct the Oldest Film in History?", CE Noticias Financieras, English ed., May 13, 2020.
Chris Bond, "Leeds Celebrates Its Film Pioneer," Yorkshire Post, Oct. 24, 2017.
Adrian Lee, "Whatever Happened to the True Father of Film?", [London] Daily Express, June 29, 2015.
"Louis Le Prince: Time to Honour Cinema's Forgotten Pioneer," Yorkshire Post, Sept. 16, 2013.
Troy Lennon, "Movie Pioneer Caught in a Disappearing Act," [Surry Hills, N.S.W.] Daily Telegraph, Oct. 14, 2008, 38.
Kieron Casey, "The Mystery of Louis Le Prince, the Father of Cinematography," Science+Media Museum, Aug. 29, 2013.
Listener mail:
Agnes Rogers, How Come? A Book of Riddles, 1953.
Wikipedia, "Lateral Thinking" (accessed July 25, 2020).
Wikipedia, "Situation Puzzle" (accessed July 25, 2020).
Paul Sloane, Lateral Thinking Puzzlers, 1991.
This week's lateral thinking puzzle was contributed by listener Eric Ridenour.
You can listen using the player above, download this episode directly, or subscribe on Google Podcasts, on Apple Podcasts, or via the RSS feed at https://futilitycloset.libsyn.com/rss.
Please consider becoming a patron of Futility Closet — you can choose the amount you want to pledge, and we've set up some rewards to help thank you for your support. You can also make a one-time donation on the Support Us page of the Futility Closet website.
Many thanks to Doug Ross for the music in this episode.
If you have any questions or comments you can reach us at podcast@futilitycloset.com. Thanks for listening!