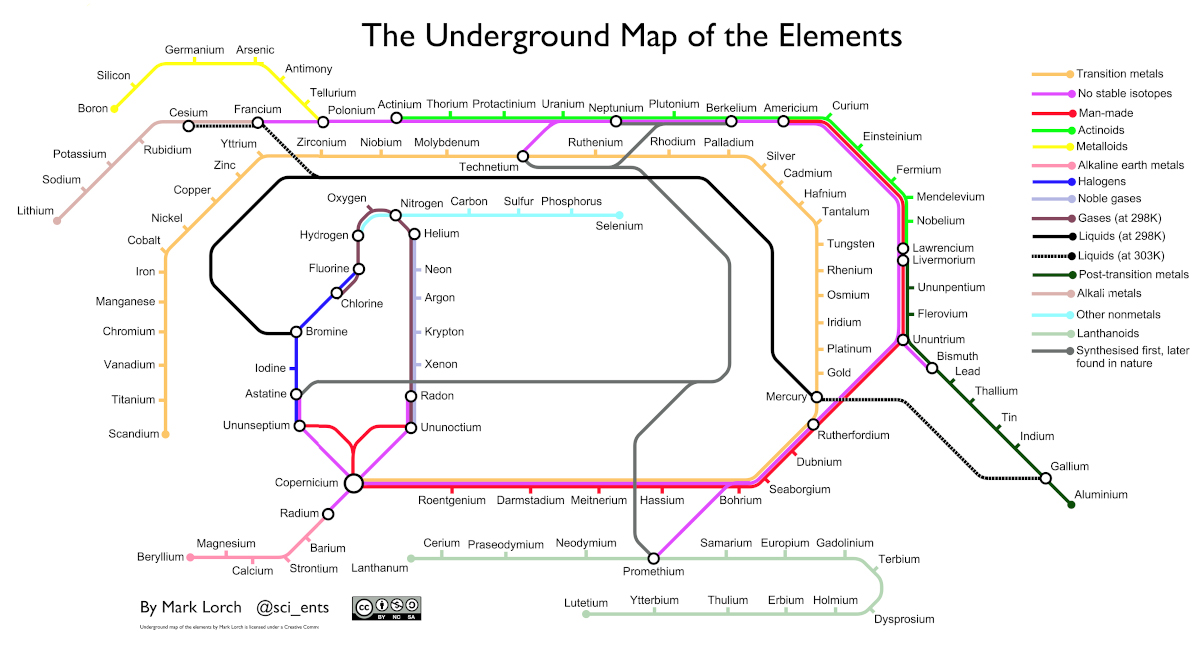 This is brilliant: University of Hull chemist Mark Lorch has combined the periodic table with London's classic Tube map to create an Underground Map of the Elements.
"My son loves trains. So I came up with a train related twist to an inspection of the periodic table. We sat and cut up a copy of the table and then rearranged each element as a 'station' on an underground rail system. Each line represents a characteristic shared by the elements on that line."
More details at the Guardian and at Chemistry Blog.