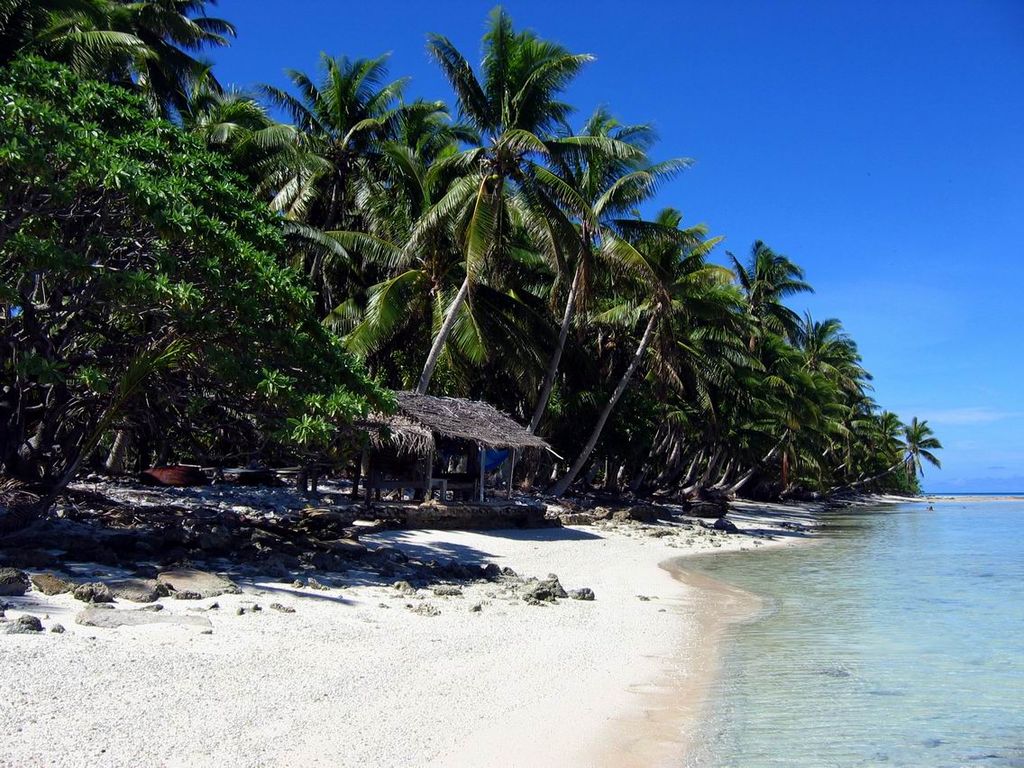 In 1952, New Zealander Tom Neale set out to establish a solitary life for himself on a remote island in the South Pacific. In all he would spend 17 years there, building a fulfilling life fending entirely for himself. In this week's episode of the Futility Closet podcast we'll describe Neale's adventures on the island and his impressions of an isolated existence.
We'll also revisit Scunthorpe and puzzle over a boat's odd behavior.
Intro:
A 17th-century London handbill advertised the virtues of coffee.
In 1905 Mark Twain illustrated the full meaning of a prayer for military victory.
Sources for our feature on Tom Neale:
Tom Neale, An Island to Oneself: The Story of Six Years on a Desert Island, 1966.
Dom Degnon, Sails Full and By, 1995.
James C. Simmons, Castaway in Paradise: The Incredible Adventures of True-Life Robinson Crusoes, 1998.
Nataša Potocnik, "Robert Dean Frisbie — An American Writer in the South Pacific," Acta Neophilologica 33:1-2 (2000), 93-105.
Joseph Bockrath, "Law on Remote Islands: The Convergence of Fact and Fiction," Legal Studies Forum 27 (2003), 21.
Alexey Turchin and Brian Patrick Green, "Islands as Refuges for Surviving Global Catastrophes," Foresight 21:1 (2019), 100-117.
Ella Morton, "The Self-Made Castaway Who Spent 16 Years on an Atoll With His Cats," Slate, Oct. 26, 2015.
Bette Thompson, "The Happy Exile," New York Times, Nov. 26, 1972.
Gerard Hindmarsh, "An Island to Oneself Revisited," Nelson [New Zealand] Mail, Dec. 15, 2018, 6.
"Book Mark," Niue News Update, Sept. 18, 2001.
Listener mail:
A photo taken by Derryl Murphy's grandfather of a ski plane at Fort Reliance, Northwest Territories.
Joel Tansey, "Looking Back at the Original Trapper, Golden's Premier Meeting Place," Golden [B.C.] Star, May 28, 2015.
Audrey Gillan, "Town Gets Stuck Into Semolina," Guardian, Oct. 27, 2006.
"Semolina Snowfall for Yarmouth," [Norwich, U.K.] Eastern Daily Press, Oct. 26, 2006.
"Sticky Problem of Semolina Spill," BBC News, Oct. 27, 2006.
Wikipedia, "Semolina" (accessed Jan. 31, 2020).
Mary Branscombe, "Lyft Is Having Its Scunthorpe Moment Because We Don't Learn From History," Twitter, Dec. 20, 2019.
Andrew J. Hawkins, "Lyft's Algorithm Is Trying to Block People With Names Like 'Dick,' 'Finger,' and 'Cummings,'" The Verge, Dec. 19, 2019.
Alyse Stanley, "Need a Lyft? Too Bad, Dick Assman," Gizmodo, Dec. 19, 2019.
Lisa Eadicicco, "Lyft Thought Some Users' Real Names Were Offensive Content. Candice Poon, Cara Dick, Mike Finger, and Others Were Ordered to Get New Names Within 2 Days," Business Insider, Dec. 19, 2019.
This week's lateral thinking puzzle was contributed by listener Patrick Steinkuhl, who sent these corroborating links (warning — these spoil the puzzle).
You can listen using the player above, download this episode directly, or subscribe on Google Podcasts, on Apple Podcasts, or via the RSS feed at https://futilitycloset.libsyn.com/rss.
Please consider becoming a patron of Futility Closet — you can choose the amount you want to pledge, and we've set up some rewards to help thank you for your support. You can also make a one-time donation on the Support Us page of the Futility Closet website.
Many thanks to Doug Ross for the music in this episode.
If you have any questions or comments you can reach us at podcast@futilitycloset.com. Thanks for listening!