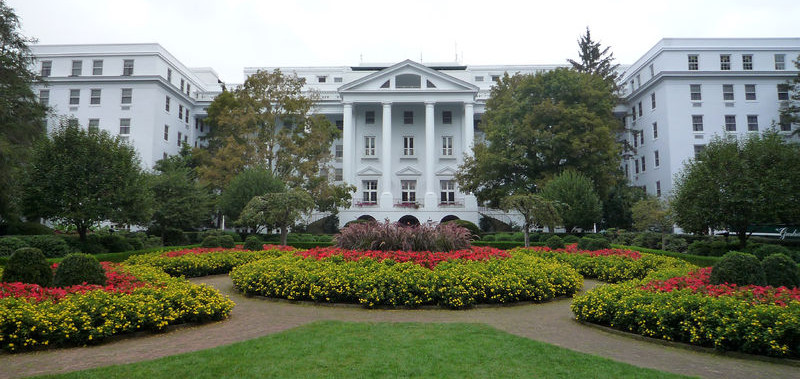 In the late 1950s the U.S. government built a bunker under the Greenbrier resort in White Sulphur Springs, W.Va., to "permit the continuation of the American form of constitutional government in the event of nuclear war." The underground facility could house 535 members of Congress and 565 staff members, with separate chambers for the House and Senate and a hall large enough to hold joint sessions.
No one involved in the construction was told what they were building, but it was clear enough. Randy Wickline, who hauled 50,000 tons of concrete to the site, saw walls two feet thick and a concrete roof buried under 20 feet of soil. "Nobody came out and said it was a bomb shelter," he told Washington Post reporter Ted Gup, "but you could pretty well look and see the way they was setting it up there that they wasn't building it to keep the rain off of them." (Another contractor, who'd been asked to build an "exhibit hall," said, "We've got 110 urinals we just installed. What in the hell are you going to exhibit?")
In the end members of Congress themselves expressed reservations. House Speaker "Tip" O'Neill said, "Jesus, you don't think I'm going to run away and leave my wife? That's the craziest thing I ever heard of." Shortly after Gup's story appeared in 1992, the facility was closed.
(From Kenneth D. Rose, One Nation Underground: The Fallout Shelter in American Culture, 2001.)