From Ed Southall's Twitter feed, a polygon name builder: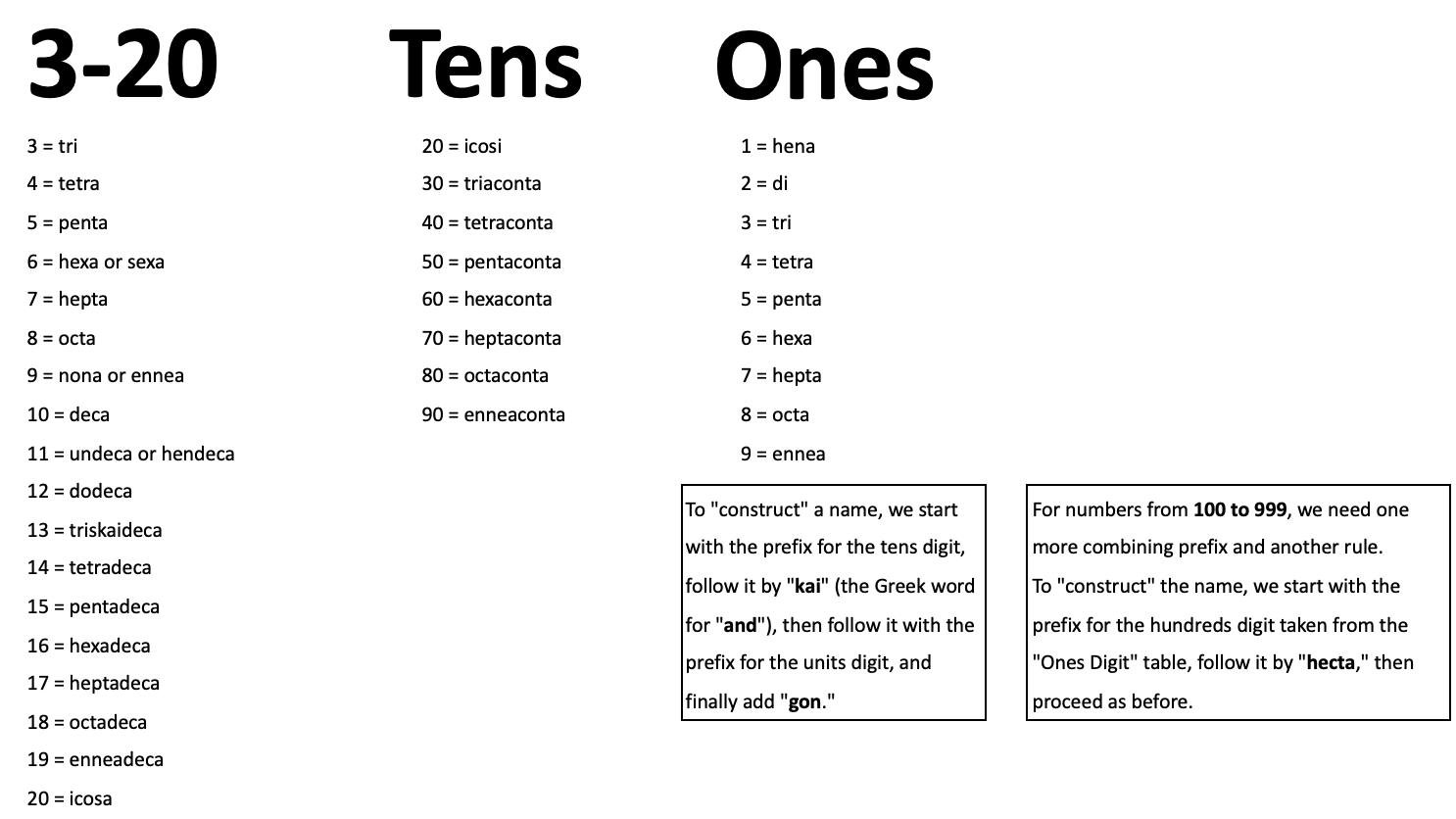 A 55-sided figure is a pentacontapentagon; one with 79 sides is a heptacontaenneagon. A system exists to go even higher: A figure with 9,000 sides is an enakischiliagon, and one with a million is a megagon.
René Descartes suggested the 1,000-sided chiliagon as an example of a thing that can be considered without being explicitly imagined; one "does not imagine the thousand sides or see them as if they were present." So the intellect is not dependent on imagination.