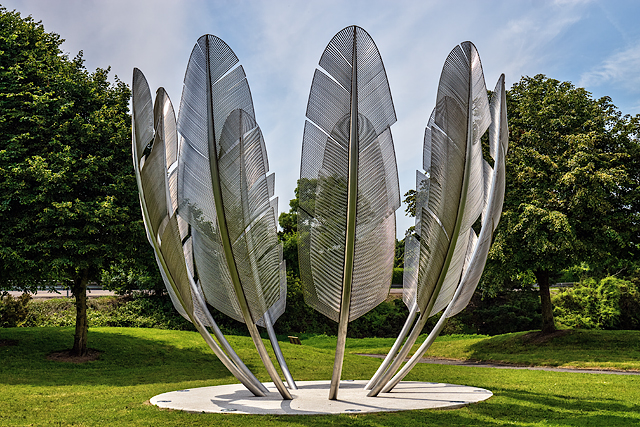 Cork, Ireland, displays a sculpture dedicated to the Choctaw Indian Nation. Moved by reports of the Great Hunger of 1845-1851, and recalling their own deprivation as they were removed from their ancestral lands, a group of Oklahoma Choctaw raised $170 in 1847 and forwarded it toward relief of the famine.
In 1995, Irish president Mary Robinson visited the Choctaw to thank them for supporting the Irish people, to whom they had no link but "a common humanity, a common sense of another people suffering." In 1992 22 Irish men and women walked the 600-mile Trail of Tears, raising $1,000 for every dollar that the Choctaw had given in 1847, and passed the money on to relieve suffering in Somalia.
The Choctaw have donated to New York's Firefighters Fund after the 2001 terrorist attacks; to Save the Children and the Red Cross in 2004 for tsunami relief; to Hurricane Katrina relief in 2005; to victims of the Haiti earthquake in 2018; and to people affected by hurricanes in Houston, Puerto Rico, and Florida. In 2008 the Choctaw Nation received the United States National Freedom Award for its efforts supporting the National Guard and Reserve and their families.