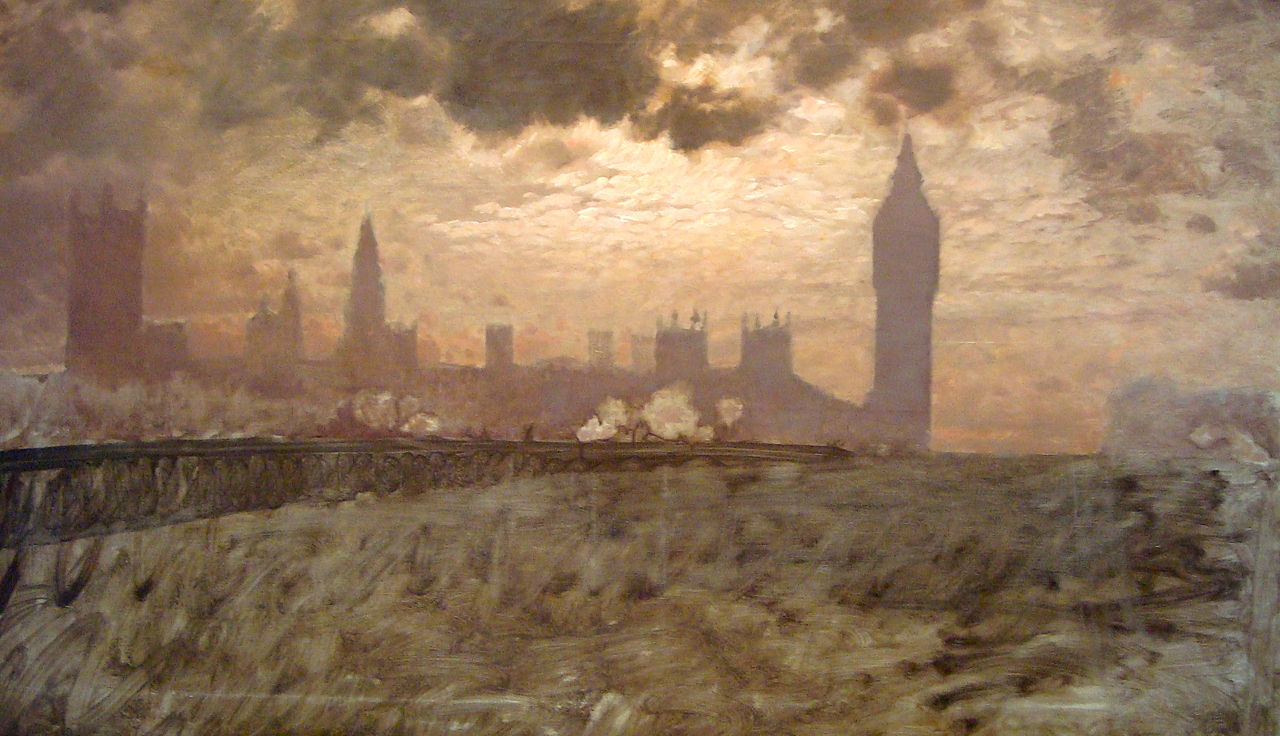 "Westminster Quarters," the clock chime melody associated most closely with Big Ben, consists of four notes played in a characteristic permutation at each quarter of the hour: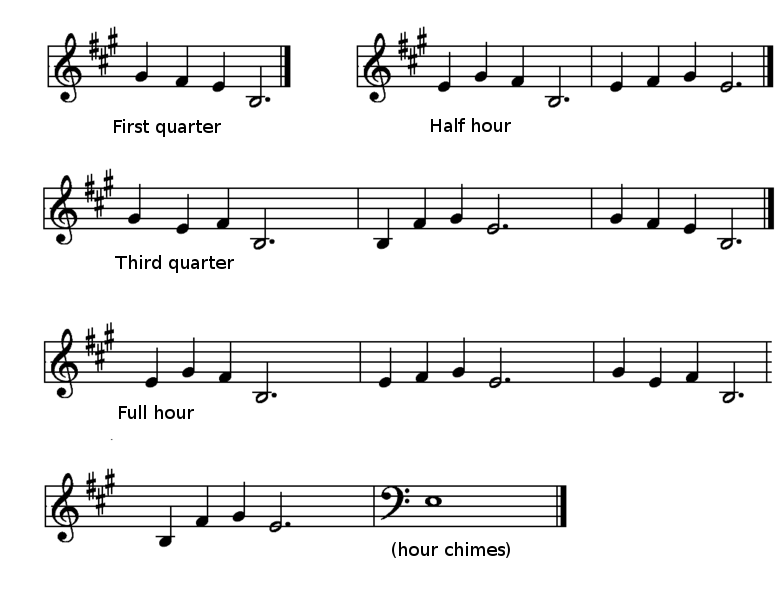 In 1933 composer Ernst Toch fled Germany for London, where one foggy night he was crossing Westminster Bridge and heard the familiar chimes strike the full hour. He wrote:
The theme lingered in my mind for a long while and evolved into other forms, always somehow connected with the original one. It led my imagination through the vicissitudes of life, through joy, humour and sorrow, through conviviality and solitude, through the serenity of forest and grove, the din of rustic dance, and the calm of worship at a shrine; through all these images the intricate summons of the quarterly fragments meandered in some way, some disguise, some integration; until after a last radiant rise of the full hour, the dear theme, like the real chimes themselves that accompanied my lonely walk, vanished into the fog from which it had emerged.
On the boat to New York he wrote Big Ben: Variation-Fantasy on the Westminster Chimes:
(From Chris McKay, Big Ben, 2010.)
06/04/2018 The chimes also inspired Louis Vierne's 1927 organ piece Carillon de Westminster. (Thanks, Jon.)