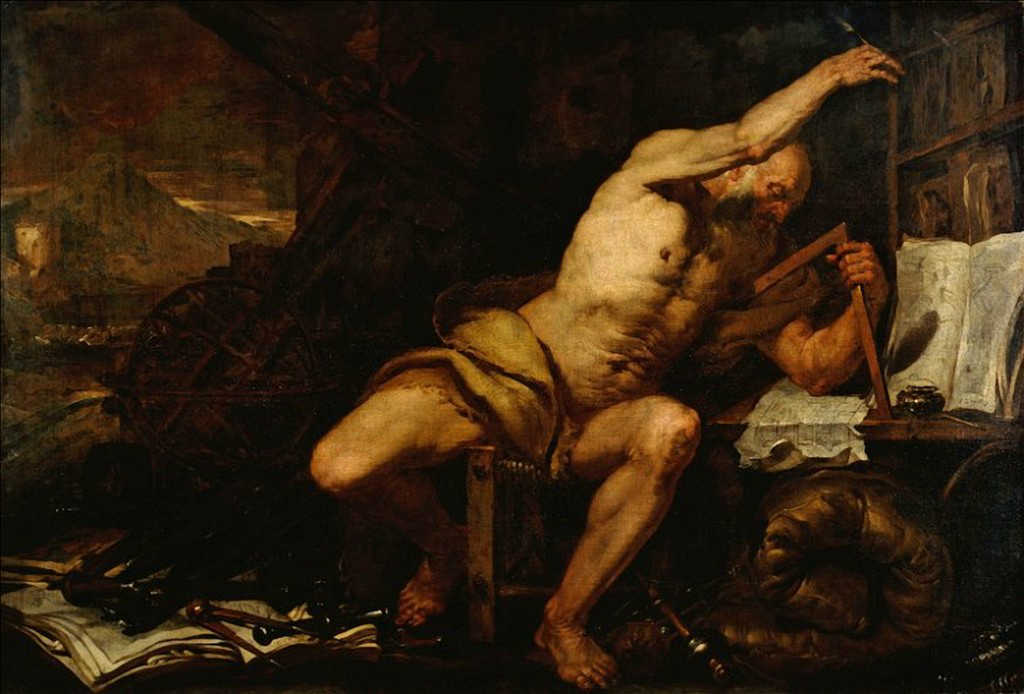 This French alexandrine encodes π to 126 decimal places:
Que j'aime à faire apprendre un nombre utile aux sages!
Immortel Archimède, artiste ingénieur,
Qui de ton jugement peut priser la valeur?
Pour moi, ton problème eut de pareils avantages.
Jadis, mystérieux, un problème bloquait
Tout l'admirable procédé, l'œuvre grandiose
Que Pythagore découvrit aux anciens Grecs.
Ô quadrature! vieux tourment du philosophe!
Insoluble rondeur, trop longtemps vous avez
Défié Pythagore et ses imitateurs.
Comment intégrer l'espace plan circulaire?
Former un triangle auquel il équivaudra?
Nouvelle invention: Archimède inscrira
Dedans un hexagone; appréciera son aire,
Fonction du rayon. Pas trop ne s'y tiendra:
Dédoublera chaque élément antérieur;
Toujours de l'orbe calculée approchera;
Définira limite; enfin, l'arc, le limiteur
De cet inquiétant cercle, ennemi trop rebelle!
Professeur, enseignez son problème avec zèle!
Translation:
How I like to teach this number useful to the wise.
Immortal Archimedes, artist, engineer,
In your opinion who could estimate its value?
For me, your problem had equal advantages.
Long ago, mysterious, a problem blocked
All the honorable process, the great work
That Pythagoras revealed to the Ancient Greeks.
Oh quadrature! Old philosopher's torment
Unsolvable roundness, for too long you have
Defied Pythagoras and his imitators.
How to integrate the plain circular space?
Form a triangle to which it is equivalent?
New invention: Archimedes will inscribe
Inside a hexagon; will appreciate its area
Function of a ray. Not too much to hold onto there:
Will split each previous element;
Always the calculated orb will approach
Will define the limit; finally, the arc, the limiter
Of this disturbing circle, an enemy too rebellious
Teacher, teach its problem with zeal.
I don't know who came up with it — Alfred Posamentier traces it as far back as the Nouvelle Correspondence Mathematique of Brussels, 1879.