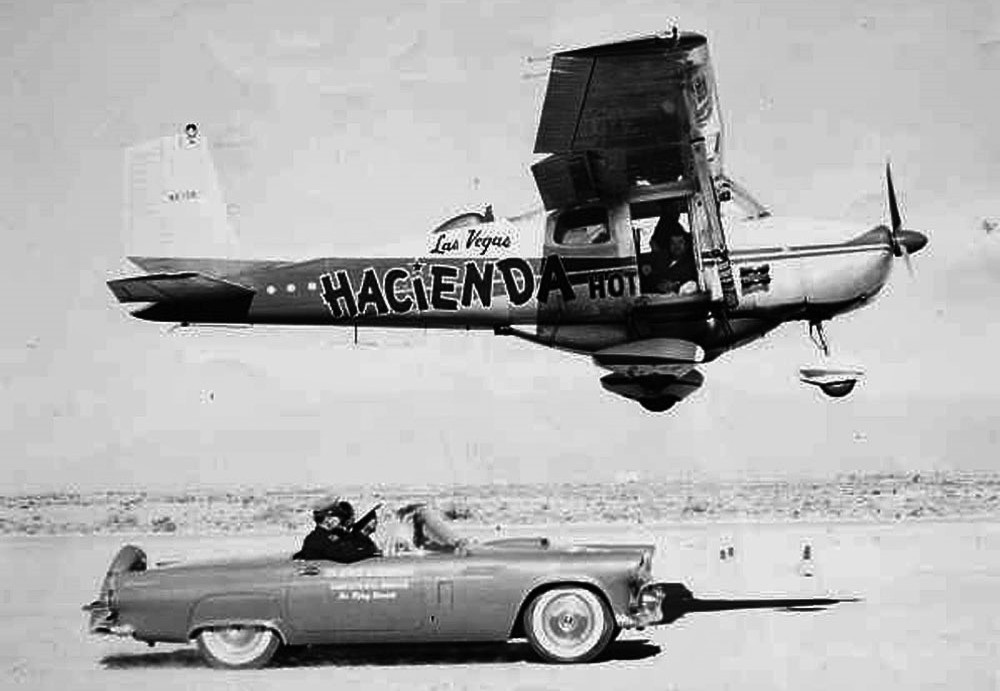 The world's longest airplane flight took place in 1958, when two aircraft mechanics spent 64 days above the southwestern U.S. in a tiny Cessna with no amenities. In this week's episode of the Futility Closet podcast we'll follow the aerial adventures of Bob Timm and John Cook as they set a record that still stands today.
We'll also consider a derelict kitty and puzzle over a movie set's fashion dictates.
Intro:
The Pythagorean theorem can be demonstrated using tangrams.
Sculptor Marc Quinn molded a self-portrait from nine pints of his own frozen blood.
Sources for our feature on Bob Timm and John Cook:
Peter Garrison, "Beyond Endurance," Flying 144:2 (February 2017), 80-81.
Marc C. Lee, "A Skyhawk for Everyone: Cessna's Hit Airplane Keeps Getting Better With Age," Plane and Pilot 48:2 (March 2012), 26-30,32-33.
"From the Editor's Desk," Cessna Pilot 34:2 (March/April 2014), 2.
"Endurance Test, Circa 1958," News & Videos, Aircraft Owners and Pilots Association, March 1, 2008.
Shaun McKinnon, "They Kept a Tiny Plane Aloft for Months," Arizona Republic, April 14, 2013, A1.
Warren Bates, "Plane Used to Set Record to Land at Airport Museum," Las Vegas Review, Feb. 11, 1999, 1B.
"Hall of Fame," SP's Aviation, July 2015.
Gannett News Service, "Risk Takers Make Long Flights Into History," April 13, 2013.
George C. Larson, "The Pressure's On," Air & Space Smithsonian 27:1 (April/May 2012), 84.
"Museum Honors City," Las Vegas Review-Journal, April 21, 1997, 2D.
Ginger Mikkelsen, "Aviation Museum Draws 400,000 Annual Visitors," Las Vegas Review-Journal, June 13, 2001, 20AA.
Anders Clark, "The Flight Endurance World Record," Disciples of Flight, Jan. 20, 2015.
"Robert E. Timm & John W. Cook, Sr.," Nevada Aerospace Hall of Fame (accessed Feb. 11, 2018).
Barry Meek, "The Longest Flight In History – In a Cessna 172," Santa Clara County Airports (accessed Feb. 11, 2018).
Shaun McKinnon, "Risk Takers Make Long Flights Into History," Arizona Republic, April 14, 2013.
Rebecca Maksel, "Airborne for 64 Days," Air & Space Smithsonian, March 22, 2012.
Fred Martin, A Reminiscence Over Old Airplanes, 2010.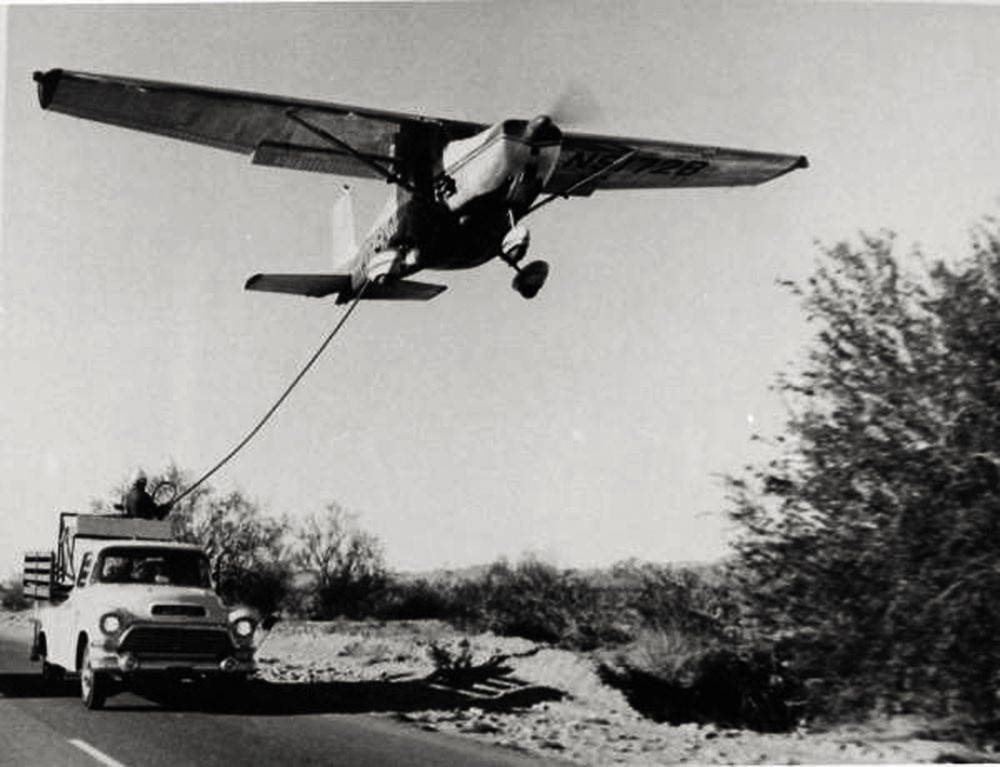 Listener mail:
Helena Horton, "Battersea Has Been Trying to Get Parliament to Adopt a Cat Since 2014 — and Has Two Which Are Perfect for Mousing," Telegraph, Aug. 17, 2017.
Ben Glaze, "'Lazy' Larry the Cat Is So Bad at Killing Downing Street Mice That Pest Controllers Have Been Brought In," Mirror, Feb. 13, 2018.
Wikipedia, "Ooka Tadasuke" (accessed March 2, 2018).
Roman Cybriwsky, Historical Dictionary of Tokyo, 2011.
Kerry Segrave, Lie Detectors: A Social History, 2003.
Wikipedia, "Sky Burial" (accessed March 2, 2018).
Meg Van Huygen, "Give My Body to the Birds: The Practice of Sky Burial," Atlas Obscura, March 11, 2014.
The "Buzzard Lope" performed at the Berlin Blues Explosion 2017.
This week's lateral thinking puzzle is based on an item that Sharon read in Dan Lewis' Now I Know newsletter (warning — this link spoils the puzzle).
You can listen using the player above, download this episode directly, or subscribe on iTunes or Google Play Music or via the RSS feed at http://feedpress.me/futilitycloset.
Please consider becoming a patron of Futility Closet — on our Patreon page you can pledge any amount per episode, and we've set up some rewards to help thank you for your support. You can also make a one-time donation on the Support Us page of the Futility Closet website.
Many thanks to Doug Ross for the music in this episode.
If you have any questions or comments you can reach us at podcast@futilitycloset.com. Thanks for listening!