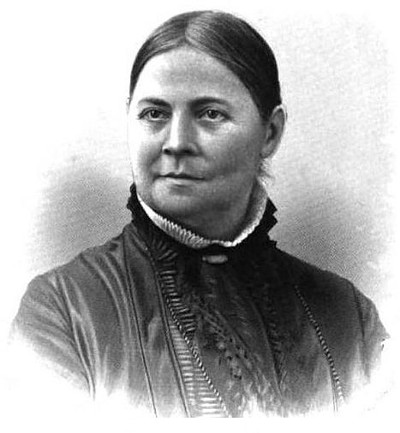 When Lucy Stone married Henry Browne Blackwell in 1855, she tried to keep her own name, signing her correspondence "Lucy Stone – only." She was told she could vote and register property only as Lucy Stone Blackwell, but she carried her birth name throughout her life.
In 1921, inspired by this example, New York journalist Ruth Hale founded the Lucy Stone League, declaring that "a wife should no more take her husband's name than he should hers. My name is my identity and must not be lost." (Hale's husband was columnist Heywood Broun, but "the only one in her household called Mrs. Heywood Broun was the cat.")
The social pressure they faced was enormous — the women found it difficult to open a bank account, get an insurance policy or a library card, register a copyright, receive a paycheck, or vote. Immediately after her wedding to Edward L. Bernays in 1922, member Doris Fleischman made headlines by signing into the Waldorf-Astoria Hotel using her maiden name. It took her four years to get the State Department to issue a passport, and she spent another 26 years trying to get hotel clerks, social acquaintances, and even her own parents and children to accept her as Doris Fleischman.
She was still fighting at age 57. "Mrs. stands to the right of me, and Miss stands to the left," she wrote. "Me is a ghost somewhere in the middle."