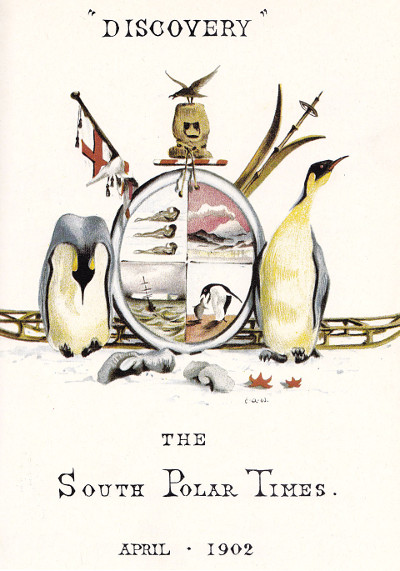 During Robert Falcon Scott's first Antarctic expedition, 1901–04, Ernest Shackleton edited an illustrated magazine, the South Polar Times, to entertain the crew. Each issue consisted of a single typewritten copy that would circulate among up to 47 readers aboard the Discovery, Scott's steam-powered barque, through each of two dark winters. Contributors would drop their anonymous essays, articles, and poems into a mahogany letterbox, and Shackleton composed each issue on a Remington typewriter perched atop a storeroom packing case.
The first issue appeared on April 23, 1902, and was, Shackleton noted, "greatly praised!" Scott wrote, "I can see again a row of heads bent over a fresh monthly number to scan the latest efforts of our artists, and I can hear the hearty laughter at the sallies of our humorists and the general chaff when some sly allusion found its way home. Memory recalls also the proud author expectant of the turn of the page that should reveal his work and the shy author desirous that his pages should be turned quickly."
Shackleton was invalided home that summer, but other crewmembers took over the magazine for him that winter and indeed again on Scott's second expedition in 1911. BBC History has some scans.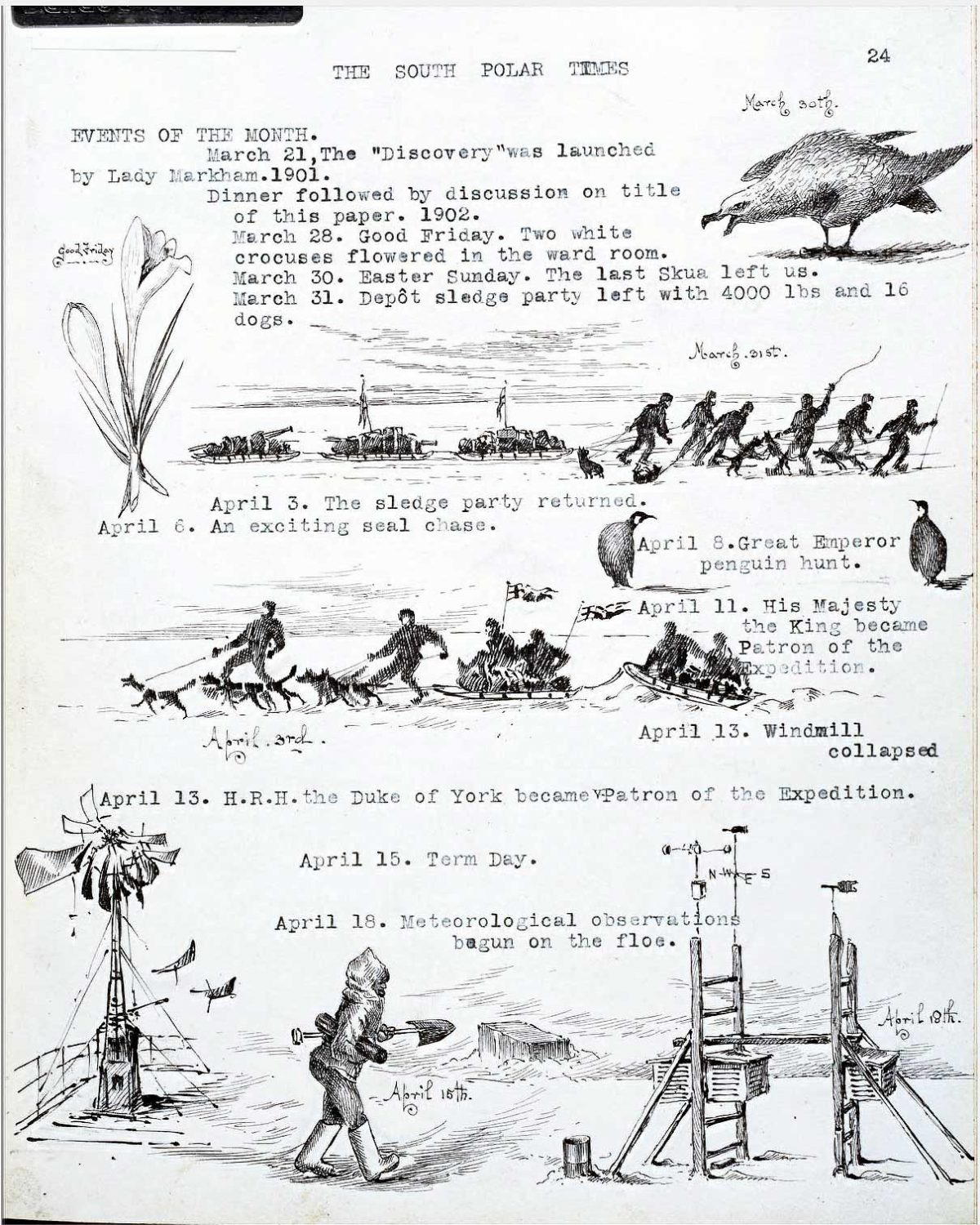 (Anne Fadiman, "The World's Most Southerly Periodical," Harvard Review 43 [2012], 98-115.)