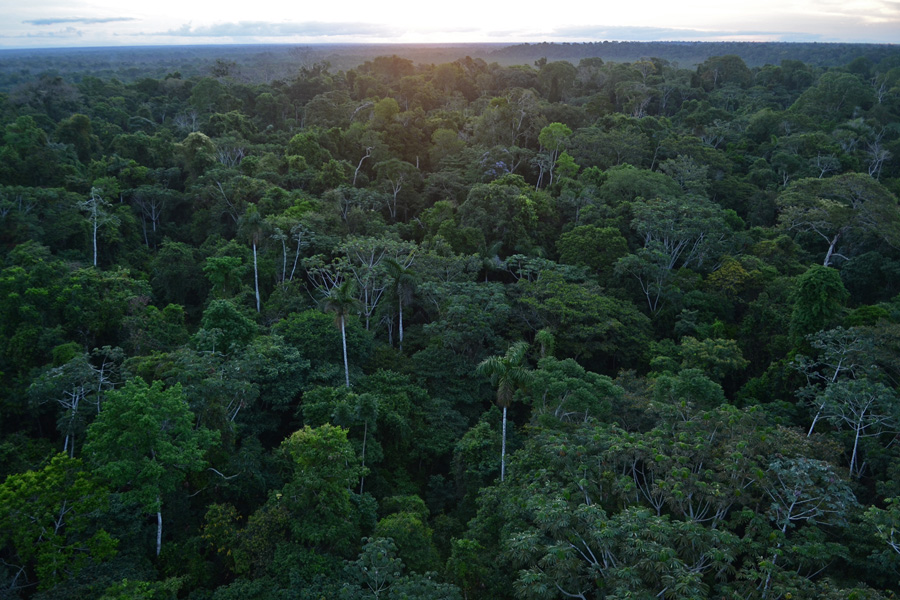 In 1971 high school student Juliane Koepcke fell two miles into the Peruvian rain forest when her airliner broke up in a thunderstorm. Miraculously, she survived the fall, but her ordeal was just beginning. In this week's episode of the Futility Closet podcast we'll describe Juliane's arduous trek through the jungle in search of civilization and help.
We'll also consider whether goats are unlucky and puzzle over the shape of doorknobs.
Intro:
Before writing about time machines, H.G. Wells calculated that he'd earned a single pound in his writing endeavors.
In 1868, as an engineering trainee, Robert Louis Stevenson explored the foundation of a breakwater at Wick.
Sources for our feature on Juliane Koepcke:
Juliane Diller, When I Fell From the Sky, 2011.
"She Lived and 91 Others Died," Life 72:3 (Jan. 28, 1972), 38.
"Jungle Trek: Survivor of Crash Tells of Struggle," Los Angeles Times, Jan. 6, 1972, A11.
"Didn't Want to Steal: Survivor of Crash Passed Up Canoe," Los Angeles Times, Jan. 9, 1972, A7.
Jennings Parrott, "The Newsmakers: It's Back to School for Peru Survivor," Los Angeles Times, March 20, 1972, A2.
Werner Herzog, Wings of Hope, 2000:
Dan Koeppel, "Taking a Fall," Popular Mechanics, February 2010.
Jason Daley, "I Will Survive," Outside 29:9 (Sept. 1, 2004), 64.
Stephan Wilkinson, "Amazing But True Stories," Aviation History, May 2014.
Tom Littlewood, "The Woman Who Fell to Earth," Vice, Sept. 2, 2010.
"Juliane Koepcke: How I Survived a Plane Crash," BBC News, March 24, 2012.
Frederik Pleitgen, "Survivor Still Haunted by 1971 Air Crash," CNN, July 2, 2009.
Sally Williams, "Sole Survivor: The Woman Who Fell to Earth," Telegraph, March 22, 2012.
Katherine MacDonald, "Survival Stories: The Girl Who Fell From the Sky," Reader's Digest (accessed July 2, 2017).
Listener mail:
"America's First Serial Killer – H.H. Holmes," geocaching.com (accessed July 7, 2017).
Colin Ainsworth, "Mystery in Yeadon: Who Is Buried in Serial Killer's Grave?" Delaware County [Pa.] Daily Times, May 21, 2017.
Robert McCoppin and Tony Briscoe, "Is 'Devil in White City' Buried in Tomb? Remains to Be Unearthed to Find Out," Chicago Tribune, May 4, 2017.
ShaoLan Hsueh, "The Chinese Zodiac, Explained," TED2016, February 2016.
Wikipedia, "Erdős–Bacon Number" (accessed July 7, 2017).
Natalie Portman (Erdős-Bacon number 7) co-authored this paper under her birth name, Natalie Hershlag:
Abigail A.Baird, Jerome Kagan, Thomas Gaudette, Kathryn A. Walz, Natalie Hershlag, and David A.Boas, "Frontal Lobe Activation During Object Permanence: Data From Near-Infrared Spectroscopy," NeuroImage 16:4 (August 2002), 1120–1126.
Colin Firth (Erdős-Bacon number 7) was credited as a co-author of this paper after suggesting on a radio program that such a study could be done:
Ryota Kanai, Tom Feilden, Colin Firth, and Geraint Rees, "Political Orientations Are Correlated With Brain Structure in Young Adults," Current Biology 21:8 (April 2011), 677–680.
This week's lateral thinking puzzle was contributed by listener Alon Shaham, who sent this corroborating link (warning — this spoils the puzzle).
You can listen using the player above, download this episode directly, or subscribe on iTunes or Google Play Music or via the RSS feed at http://feedpress.me/futilitycloset.
Please consider becoming a patron of Futility Closet — on our Patreon page you can pledge any amount per episode, and we've set up some rewards to help thank you for your support.
You can also make a one-time donation on the Support Us page of the Futility Closet website or browse our online store for Futility Closet merchandise.
Many thanks to Doug Ross for the music in this episode.
If you have any questions or comments you can reach us at podcast@futilitycloset.com. Thanks for listening!