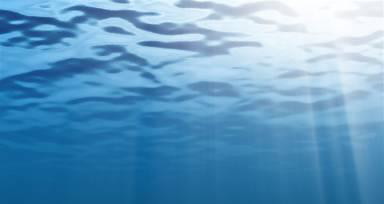 While training as an engineer, Robert Louis Stevenson dove to the foundation of a breakwater at Wick, accompanied by a worker named Bob Bain. He remembered the day in memorable prose:
"Some twenty rounds below the platform twilight fell. Looking up, I saw a low green heaven mottled with vanishing bells of white; looking around, except for the weedy spokes and shafts of the ladder, nothing but a green gloaming, somewhat opaque but very restful and delicious."
Bain took his hand and led him through "a world of tumbled stone … pillared with the weedy uprights of the staging; overhead, a flat roof of green; a little in front, the sea wall, like an unfinished rampart."
Presently Bain motioned him to leap onto a stone six feet high. Stevenson was incredulous at this, encumbered as he was with a heavy helmet and lead boots. "I laughed aloud in my tomb; and to prove to Bob how far he was astray, I gave a little impulse from my toes. Up I soared like a bird, my companion soaring at my side. As high as to the stone, and then higher, I pursued my impotent and empty flight."
Bain had to restrain him from rising higher, and Stevenson felt it bitter "to return to infancy, to be supported, and directed and perpetually set upon your feet, by the hand of someone else." He was relieved when the time came to return to the surface. "Of a sudden, my ascending head passed into the trough of a swell. Out of the green, I shot at once into a glory of rosy, almost of sanguine light, the multitudinous seas incarnadined, the heaven above a vault of crimson. And then the glory faded into the hard, ugly daylight of a Caithness autumn, with a low sky, a gray sea, and a whistling wind."
He called this "one of the best things I got from my education as an engineer." The article appeared in Scribner's in 1888.