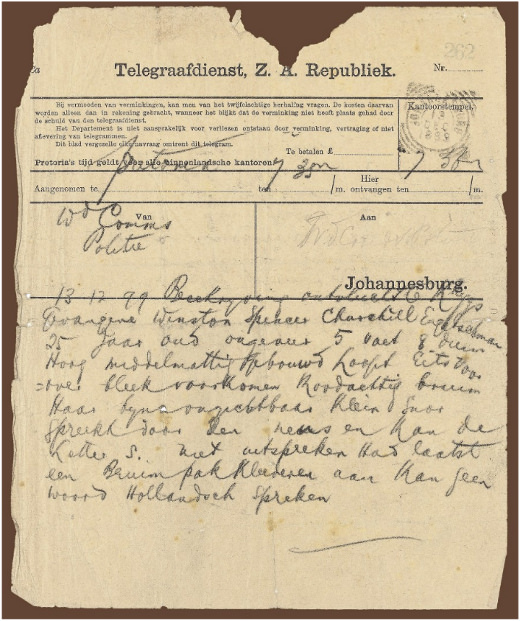 In 1899 Winston Churchill was covering the Boer War as a correspondent when he was captured and put in a Pretoria prison. He climbed a wall and set out to flee 300 miles to neutral Portuguese East Africa while the Afrikaners raised the alarm and circulated a rather unflattering description:
Escaped prisoner-of-war Winston Spencer Churchill Englishman 25 years old about 5 foot 8 inches tall medium build walks with a slight stoop. Pale features. Reddish-brown hair almost invisible small moustache. Speaks through his nose and cannot pronounce the letter S. Had last a brown suit on and cannot speak one word of Dutch.
Churchill fled on foot for two days, hid in a coal mine for three, and finally boarded a freight train, where he hid under bales of wool to evade a Boer search party. When he reached safety, publicity of his adventure set him on the path toward a career in government.