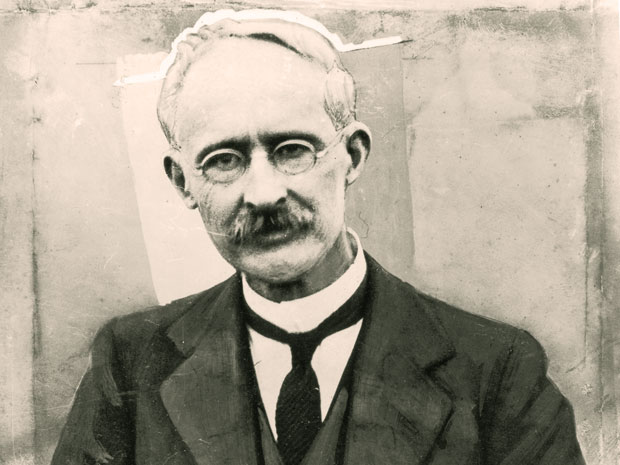 Insurance agent William Herbert Wallace had a terrible night in January 1931 — summoned to a nonexistent address in Liverpool, he returned home to find that his wife had been murdered in his absence. An investigation seemed to show a senseless crime with no weapon, no motive, and no likely suspects. In this week's episode of the Futility Closet podcast we'll revisit the slaying of Julia Wallace, which Raymond Chandler called "the impossible murder."
We'll also recount some wobbly oaths and puzzle over an eccentric golfer.
Intro:
In the 1960s, Washington state televised the World Octopus Wrestling Championships.
Kansas schoolteacher Samuel Dinsmoor spent two decades fashioning a Garden of Eden out of concrete.
Sources for our feature on William Herbert Wallace:
W.F. Wyndham-Brown, ed., The Trial of William Herbert Wallace, 1933.
Yseult Bridges, Two Studies in Crime, 1959.
Roger Wilkes, Wallace: The Final Verdict, 1984.
Ronald Bartle, The Telephone Murder, 2012.
Hans Von Hentig, "Pre-Murderous Kindness and Post-Murder Grief," Journal of Criminal Law, Criminology, and Police Science 48:4 (November-December 1957), 369-377.
Roger Wilkes, "The 1931 Slaying of a Liverpool Housewife Remains to This Day the Perfect Murder," Telegraph, May 12, 2001.
Liverpool Echo, "Riddle of Man from the Pru," April 7, 2008.
David Harrison, "PD James Unmasks the Perfect Killer," Sunday Times, Oct. 27, 2013.
Edward Winter, "Chess and the Wallace Murder Case," Chess History (accessed March 19, 2017).
Listener mail:
"Murder Castle," Lights Out, Feb. 16, 1938.
Wikipedia, "Lights Out (radio show)" (accessed March 30, 2017).
Wikipedia, "Oath of Office of the President of the United States" (accessed March 30, 2017).
Jeffrey Toobin, The Oath, 2013.
This week's lateral thinking puzzle was contributed by listener Jake Koethler. Here's a corroborating link (warning — this spoils the puzzle).
You can listen using the player above, download this episode directly, or subscribe on iTunes or Google Play Music or via the RSS feed at http://feedpress.me/futilitycloset.
Please consider becoming a patron of Futility Closet — on our Patreon page you can pledge any amount per episode, and we've set up some rewards to help thank you for your support.
You can also make a one-time donation on the Support Us page of the Futility Closet website.
Many thanks to Doug Ross for the music in this episode.
If you have any questions or comments you can reach us at podcast@futilitycloset.com. Thanks for listening!