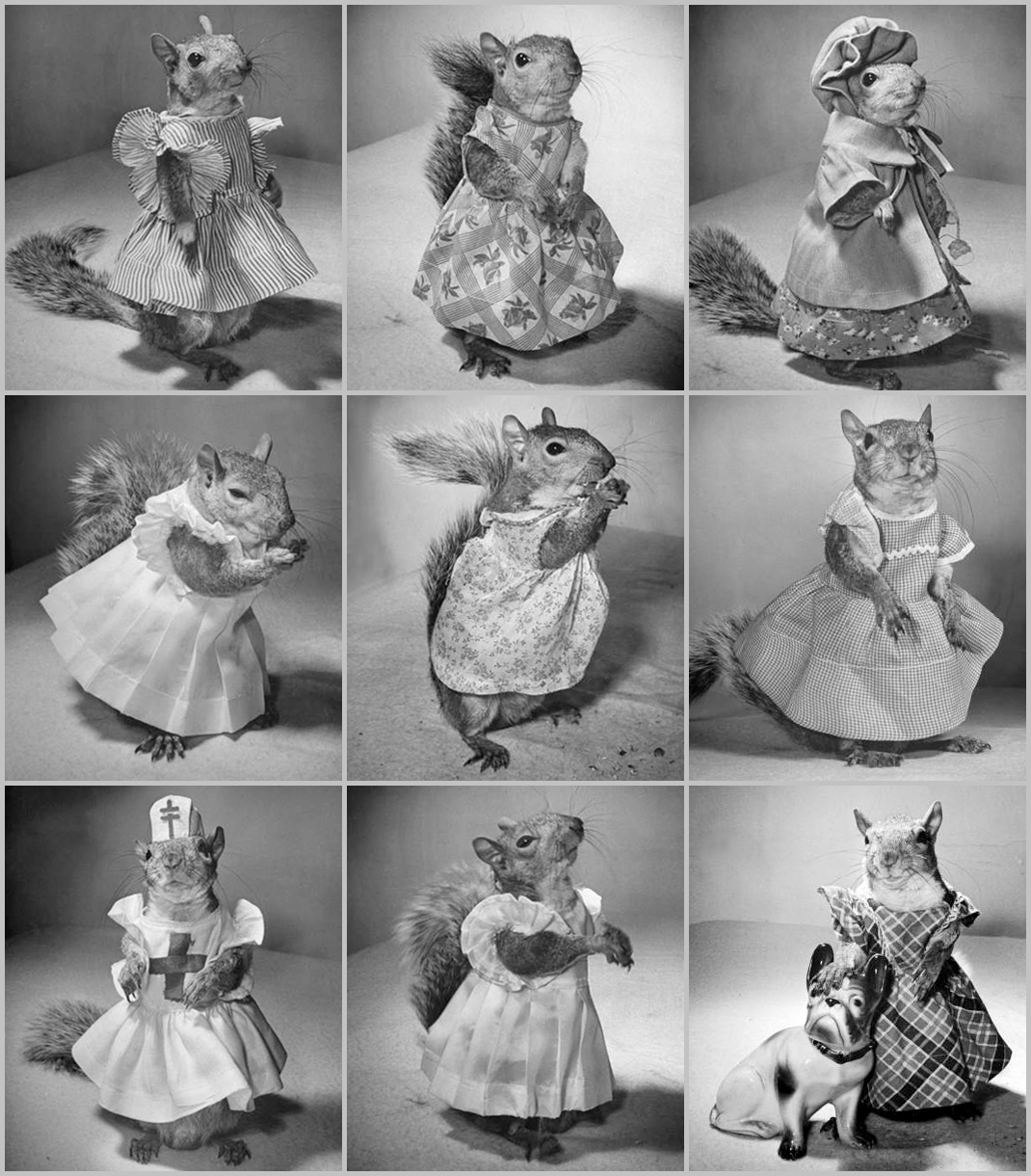 During World War II one of the most surprising advocates of war bonds was Tommy Tucker, an Eastern gray squirrel who toured the nation in a humiliating wardrobe of 30 dainty costumes. ("THOUGH TOMMY IS A MALE SQUIRREL HE HAS TO WEAR FEMININE CLOTHES BECAUSE TAIL INTERFERES WITH HIS WEARING PANTS," Life reported defensively.)
Tommy had been adopted in 1942 by the Bullis family of Washington D.C., who took him on the road in their Packard automobile, where he performed for schoolchildren, visited hospitals, and gave uninspiring radio interviews. Between appearances Zaidee Bullis would bathe him and place him in a specially made bed. At the height of his fame his fan club numbered 30,000 members.
Tommy retired after the war but gamely endured further travels with the family. When he died in 1949 he was stuffed and mounted "with his arms out so you could pull the clothes over him," and his nightmarish fate pursued him even into the grave. He stands today in a display case in a Maryland law office — in a pink satin dress and pearls.