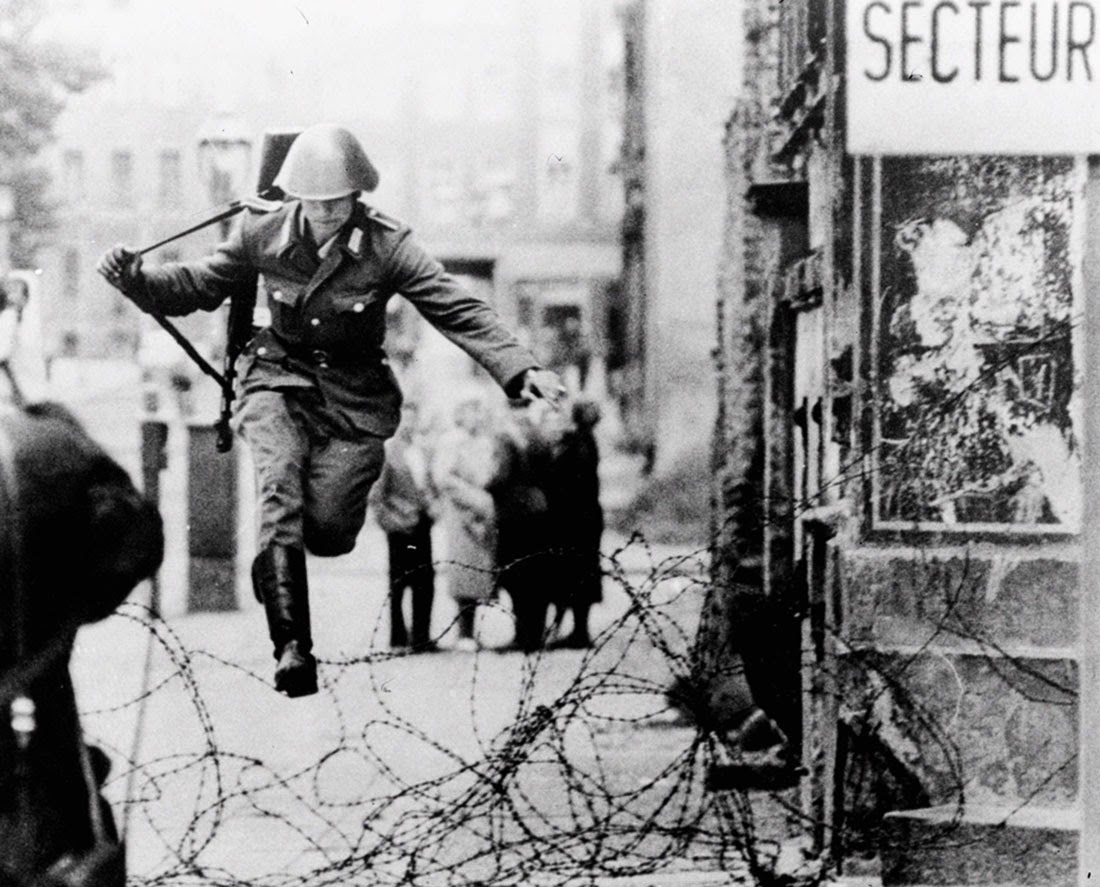 On Aug. 15, 1961, during the third day of construction of the Berlin Wall, 19-year-old Communist German border guard Hans Conrad Schumann was standing on the corner of Ruppiner Straße and Bernauer Straße. A roll of concertina wire 3 feet high was strung before him; behind him cement slabs were being positioned to replace it. Opposite, in West Berlin, a group of protesters had gathered to denounce the building of the wall, which was intended to stop the exodus of young professionals from the East German state.
"The people were swearing at us," he wrote later. "We felt we were simply doing our duty but we were getting scolded from all sides. The West Berliners yelled at us and the Eastern demonstrators yelled at us. We were standing there in the middle. There was the barbed wire, there was us guards, West Berliners, East Berliners. For a young person, it was terrible."
West Berliners began to shout, "Come over! Come over!" A West Berlin police car pulled into sight, its engine running and its rear door open, inviting him to desert. For two hours Schumann debated, thinking about his parents and his sister. Then, at 4:00, he jumped over the wire and ran. "Then I was in the West and they received me with a great cheer. I was the first."
Caught by photographer Peter Leibing, the image appeared in newspapers around the world. Within a month, 68 members of the East German special police had deserted to the West.
Schumann settled in Ingolstadt and worked in an Audi factory for 20 years. When the wall came down in 1989, he returned to his hometown and discovered he was a pariah, the "wall jumper," a tool of the Western imperialists. Dismayed and depressed, he hanged himself in 1998 at the age of 56.
(From James E. Wise Jr. and Scott Baron, Dangerous Games, 2010.)