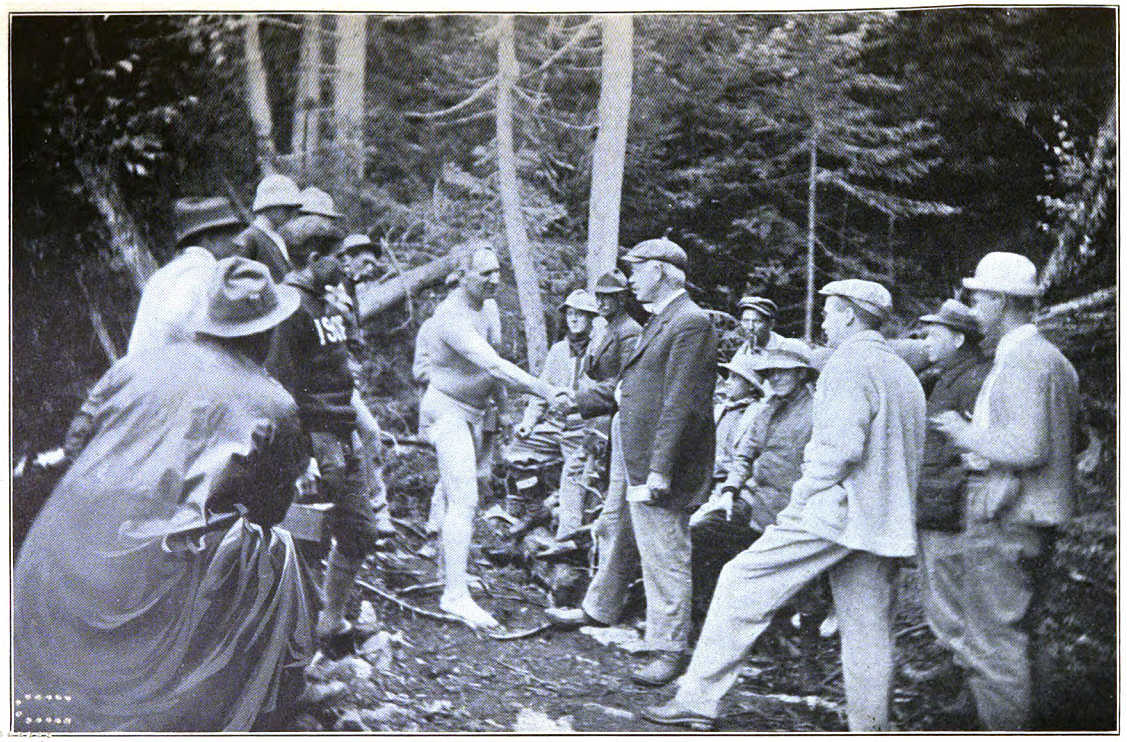 In 1913 outdoorsman Joseph Knowles pledged to spend two months in the woods of northern Maine, naked and alone, fending for himself "without the slightest communication or aid from the outside world." In this week's episode of the Futility Closet podcast we'll follow Knowles' adventures in the woods and the controversy that followed his return to civilization.
We'll also consider the roots of nostalgia and puzzle over some busy brothers.
Intro:
In 1972, a French physicist discovered a natural uranium reactor operating underground in Gabon.
In the 13th century the English royal menagerie included a polar bear.
Sources for our feature on Joseph Knowles:
Jim Motavalli, Naked in the Woods, 2007.
Joseph Knowles, Alone in the Wilderness, 1913.
Bill Donahue, "Naked Joe," Boston Magazine, April 2013.
Richard O. Boyer, "The Nature Man," New Yorker, June 18, 1938.
John Gould, "Tarzan of the Pines," Christian Science Monitor, June 18, 1999.
Roderick Nash, "The American Cult of the Primitive," American Quarterly 18:3 (Autumn 1966), 517-537.
Robert Moor, "The 1913 'Nature Man' Whose Survivalist Stunts Were Not What They Seemed," Atlas Obscura, July 7, 2016.
"Joe Knowles, Lived in Wilds Unarmed!", New York Times, Oct. 23, 1942.
Joseph B. Frazier, "An Early Nature Buff: By Going Into the Woods Alone, Did Joe Knowles Remind America of Its Potential?", Orlando Sentinel, March 2, 2008.
Joseph B. Frazier, "'Natural Man' Inspired, Despite Fraud Claims," Augusta Chronicle, March 16, 2008.
"The 100th Anniversary of Joe Knowles' Famous Odyssey into the Wilds," Lewiston [Maine] Sun Journal, April 14, 2013.
"Joe Knowles and the Legacy of Wilderness Adventures," Lewiston [Maine] Sun Journal, May 12, 2013.
"Nature Man Badly Injured," Los Angeles Times, May 18, 1915.
"The Nature Man," The Billboard, Nov. 6, 1915.
Grace Kingley, "Joe Knowles, Nature Man, at Republic," Los Angeles Times, Sept. 23, 1914.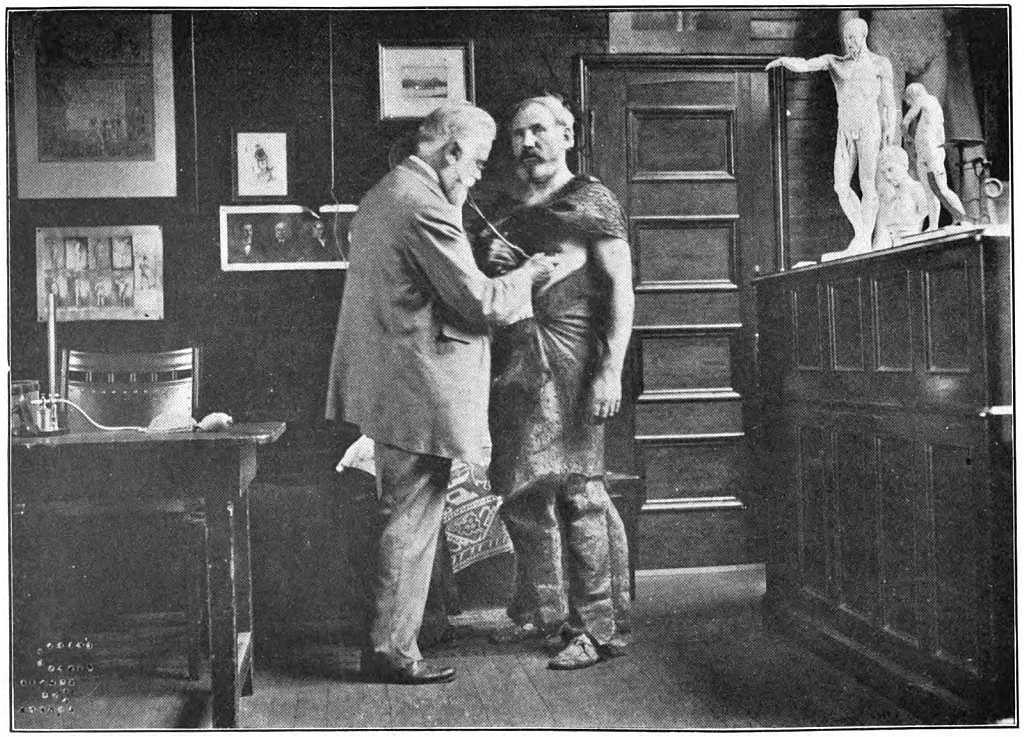 Still dressed in his bearskin and cedar-bark shoes, Knowles was examined by Harvard physician Dudley Sargent on Oct. 9, 1913. "He surpassed every test he took before starting on the trip," Sargent declared. "His scientific experiment shows what a man can do when he is deprived of the luxuries which many people have come to regard as necessities."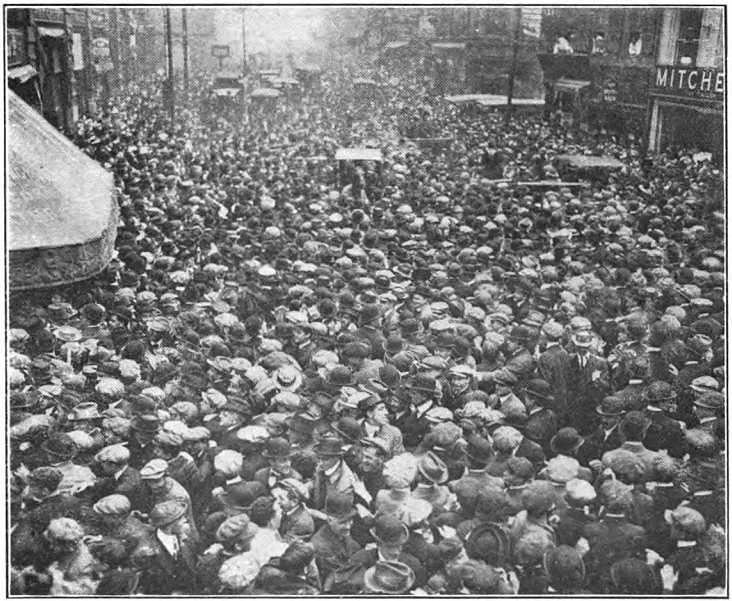 A portion of the crowd that met him in Boston.
Listener mail:
Fireworks disasters in Oban, Scotland, and San Diego.
MURDERCASTLE, from the Baltimore Rock Opera Society.
John Tierney, "What Is Nostalgia Good For? Quite a Bit, Research Shows," New York Times, July 8, 2013.
University of Southampton, "What Nostalgia Is and What It Does" (accessed March 18, 2017).
"Nostalgia," Google Books Ngram Viewer, March 18, 2017.
This week's lateral thinking puzzle was contributed by listener Rod Guyler.
You can listen using the player above, download this episode directly, or subscribe on iTunes or Google Play Music or via the RSS feed at http://feedpress.me/futilitycloset.
Please consider becoming a patron of Futility Closet — on our Patreon page you can pledge any amount per episode, and we've set up some rewards to help thank you for your support.
You can also make a one-time donation on the Support Us page of the Futility Closet website.
Many thanks to Doug Ross for the music in this episode.
If you have any questions or comments you can reach us at podcast@futilitycloset.com. Thanks for listening!