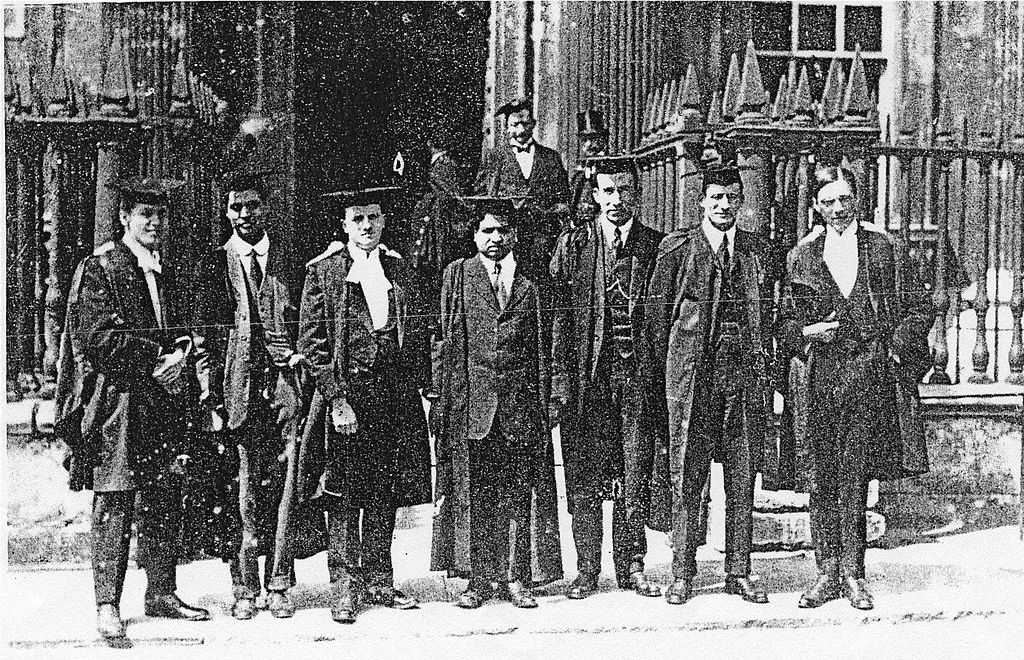 In 1913, English mathematician G.H. Hardy received a package from an unknown accounting clerk in India, with nine pages of mathematical results that he found "scarcely possible to believe." In this week's episode of the Futility Closet podcast, we'll follow the unlikely friendship that sprang up between Hardy and Srinivasa Ramanujan, whom Hardy called "the most romantic figure in the recent history of mathematics."
We'll also probe Carson McCullers' heart and puzzle over a well-proportioned amputee.
Intro:
W.H. Hill's signature was unchanged when inverted.
Room 308 of West Java's Samudra Beach Hotel is reserved for the Indonesian goddess Nyai Loro Kidul.
Sources for our feature on Srinivasa Ramanujan:
Robert Kanigel, The Man Who Knew Infinity, 1991.
K. Srinivasa Rao, Srinivasa Ramanujan: A Mathematical Genius, 1998.
S.R. Ranganathan, Ramanujan: The Man and the Mathematician, 1967.
Bruce C. Berndt and Robert A. Rankin, Ramanujan: Letters and Commentary, 1991.
G.H. Hardy, "The Indian Mathematician Ramanujan," American Mathematical Monthly 44:3 (March 1937), 137-155.
Gina Kolata, "Remembering a 'Magical Genius,'" Science 236:4808 (June 19, 1987), 1519-1521.
E.H. Neville, "Srinivasa Ramanujan," Nature 149:3776 (March 1942), 293.
Bruce C. Berndt, "Srinivasa Ramanujan," American Scholar 58:2 (Spring 1989), 234-244.
B.M. Srikantia, "Srinivasa Ramanujan," American Mathematical Monthly 35:5 (May 1928), 241-245.
S.G. Gindikin, "Ramanujan the Phenomenon," Quantum 8:4 (March/April 1998), 4-9.
"Srinivasa Ramanujan" in Timothy Gowers, June Barrow-Green, and Imre Leader, eds., Princeton Companion to Mathematics, 2010.
"Srinivasa Aiyangar Ramanujan," MacTutor History of Mathematics (accessed Jan. 22, 2017).
In the photo above, Ramanujan is at center and Hardy is at far right.
Listener mail:
"Myth Debunked: Audrey Hepburn Did Not Work for the Resistance" [in Dutch], Dutch Broadcast Foundation, Nov. 17, 2016.
"Audrey Hepburn's Son Remembers Her Life," Larry King Live, CNN, Dec. 24, 2003.
This week's lateral thinking puzzle was contributed by listener Tyler Rousseau.
You can listen using the player above, download this episode directly, or subscribe on iTunes or Google Play Music or via the RSS feed at http://feedpress.me/futilitycloset.
Please consider becoming a patron of Futility Closet — on our Patreon page you can pledge any amount per episode, and we've set up some rewards to help thank you for your support.
You can also make a one-time donation on the Support Us page of the Futility Closet website.
Many thanks to Doug Ross for the music in this episode.
If you have any questions or comments you can reach us at podcast@futilitycloset.com. Thanks for listening!