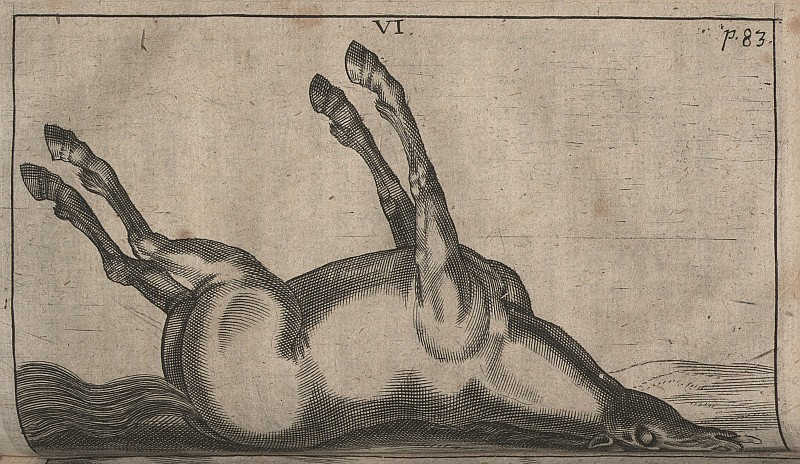 In a case regarding the value of a dead horse, Judge Squire Sprigg of Butler County, Ohio, charged the jury as follows:
Gentlemen of the Jury: This is a hoss case. We make quick work of hoss cases in this court. These people killed Doc's old hoss; if Doc's hoss was worth anything, then he is entitled to recover; if he wasn't worth anything, then he ain't. Some hosses are worth something and a good many more are worth nothing. So, it is for you to say, whether this hoss was worth anything or not. You are to be governed by the preponderance of testimony. Preponderance is a big word, which I must explain to you. It means this: If one side has fifty witnesses and you think they are all liars, and the other side has one witness, and you don't think he is a liar, or at least as big a liar as the other fifty, then the testimony of the one will preponderate over that of the others, and will knock the socks off of the other fifty. Now, if by a preponderance of the testimony, as I have explained it to you, you think the Doc's old hoss was worth anything, find what that is and give it to him; if you think he was worth nothing, why say so. Doc will think this is pretty hard on the medical profession, but he will have to take the medicine which the law prescribes. The law provides for just such cases; it calls this damnum absque injuria, which means, as I interpret it, that a man is usually hurt a damned sight less than he thinks he is.

Now, gentlemen, I believe I have covered the whole case. You have heard the evidence and the law as I have given it to you. Remember that you are under oath in this business and that the court expects quick verdicts, especially in hoss cases.
They found for the defendant, the SPCA, and declared that Doc must pay the costs. "I stood true to the honor of our noble profession, and put a chattel mortgage on my household goods, and paid it off in weekly installments like a man," he wrote. "But I have never had a law suit since."
(From the Ohio Law Reporter, Jan. 30, 1905.)