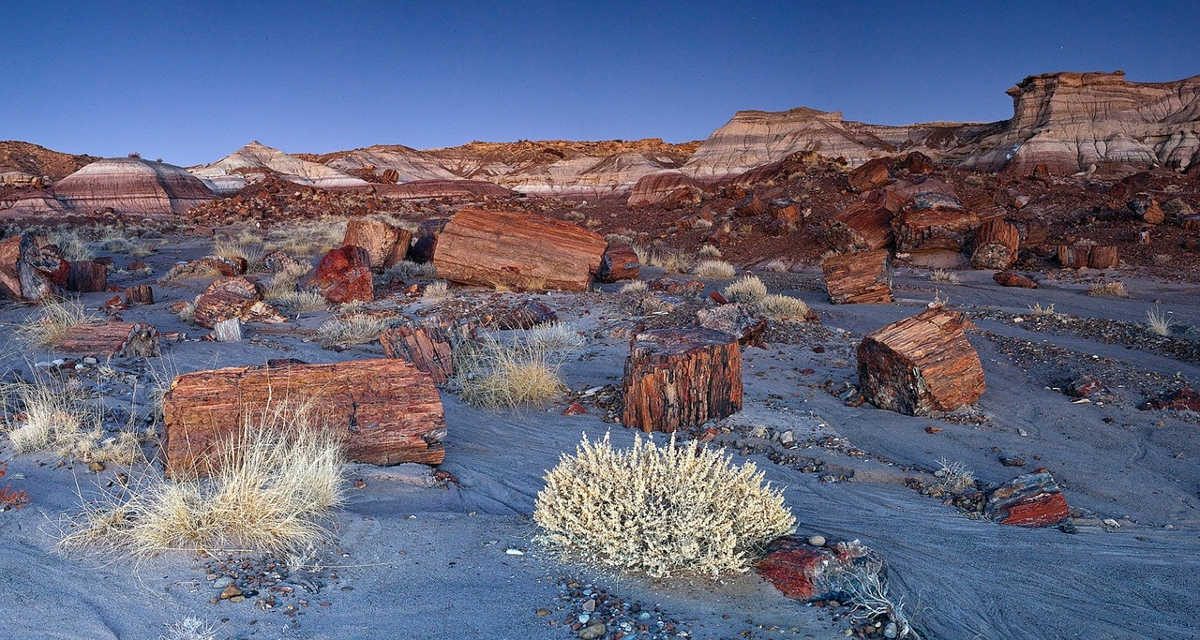 Visitors to Arizona's Petrified Forest National Park sometimes can't resist making off with a souvenir or two. Those who do sometimes return the stolen pieces with a "conscience letter" describing the misfortunes that have befallen them. Trinity Christian College art professor Ryan Thompson went through the 1200 pages in the park's archives and collected the best of them for a 2014 book, Bad Luck, Hot Rocks. Some examples:
"Here are your rocks. Nothing but bad trouble."
"Please put this back so my husband can get well. I tried to keep him from taking it."
"Found this in my room. You can have it back. It's bad luck. I got busted the other night."
"I am sorry I took this. I am only 5 years old and made a bad mistake."
And simply "You were right!"
There's more at the website. Strangely, the same thing happens at Hawaii Volcanoes National Park, where an actual fire goddess will punish you for stealing lava rocks. And see The Conscience Fund.