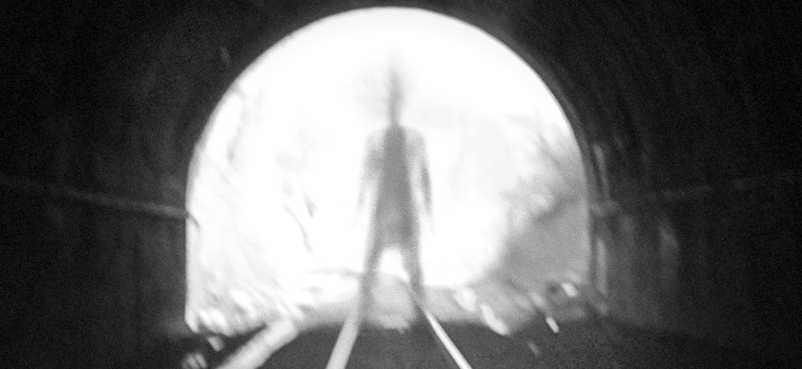 In 1944, a bizarre criminal assaulted the small town of Mattoon, Illinois. Victims reported smelling a sickly sweet odor in their bedrooms before being overcome with nausea and a feeling of paralysis. In this week's episode of the Futility Closet podcast we'll pursue the mad gasser of Mattoon, who vanished as quickly as he had struck, leaving residents to wonder whether he had ever existed at all.
We'll also ponder the concept of identical cousins and puzzle over a midnight stabbing.
Intro:
Enterprise, Ala., erected an $1,800 monument to the boll weevil.
In the late 1930s, a plaster mannequin named Cynthia archly toured the New York social scene.
Sources for our feature on the mad gasser of Mattoon:
Bob Ladendorf and Robert E. Bartholomew, "The Mad Gasser of Mattoon: How the Press Created an Imaginary Chemical Weapons Attack," Skeptical Inquirer 26:4 (July/August 2002), 50-54.
Robert E. Bartholomew and Jeffrey S. Victor, "A Social-Psychological Theory of Collective Anxiety Attacks: The 'Mad Gasser' Reexamined," Sociological Quarterly 45:2 (March 2004), 229–248.
Robert E. Bartholomew and Erich Goode, "Phantom Assailants & the Madness of Crowds: The Mad Gasser of Botetourt County," Skeptic 7:4 (1999), 50.
D.M. Johnson, "The 'Phantom Anesthetist' of Mattoon: A Field Study of Mass Hysteria," Journal of Abnormal Psychology 40:2 (April 1945), 175-186.
Debbie Carlson, "The Mattoon Mad Gasser — Looking Back at a Textbook Case of Mass Hysteria," Belt Magazine, June 4, 2015.
Romeo Vitelli, "The Mad Gasser of Mattoon," James Randi Educational Foundation Swift Blog, April 23, 2011.
Robert E. Bartholomew, Little Green Men, Meowing Nuns and Head-Hunting Panics, 2001.
Mike Dash, Borderlands, 2000.
Listener mail:
Wikipedia, "Battle of Blair Mountain" (accessed December 2, 2016).
Wikipedia, "Shelton Brothers Gang" (accessed December 2, 2016).
Wikipedia, "Tulsa race riot" (accessed December 2, 2016).
Wikipedia, "The Patty Duke Show" (accessed December 2, 2016).
The Dubliners — The Sick Note:
The Corries — The Bricklayer's Song:
This week's lateral thinking puzzle was devised by Greg, who gathered these corroborating links (warning — these spoil the puzzle).
You can listen using the player above, download this episode directly, or subscribe on iTunes or Google Play Music or via the RSS feed at http://feedpress.me/futilitycloset.
Please consider becoming a patron of Futility Closet — on our Patreon page you can pledge any amount per episode, and we've set up some rewards to help thank you for your support. You can also make a one-time donation on the Support Us page of the Futility Closet website.
Many thanks to Doug Ross for the music in this episode.
If you have any questions or comments you can reach us at podcast@futilitycloset.com. Thanks for listening!