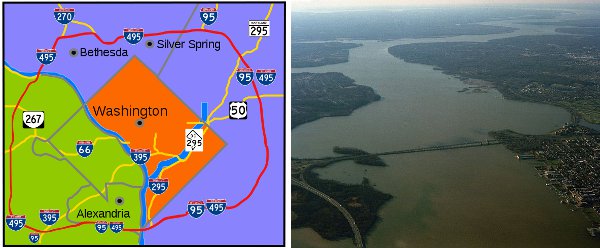 The Woodrow Wilson Bridge carries the Capitol Beltway across the Potomac River south of Washington, D.C., connecting Maryland on the eastern shore with Virginia on the western.
The southern tip of Washington's jurisdiction just touches the bridge's westbound lanes — a 90-meter section of that span belongs to the District of Columbia. This makes the Wilson the only bridge in the United States that occupies three jurisdictions.
This sounds like an opportunity for some sort of perfect crime, but I can't quite work it out.