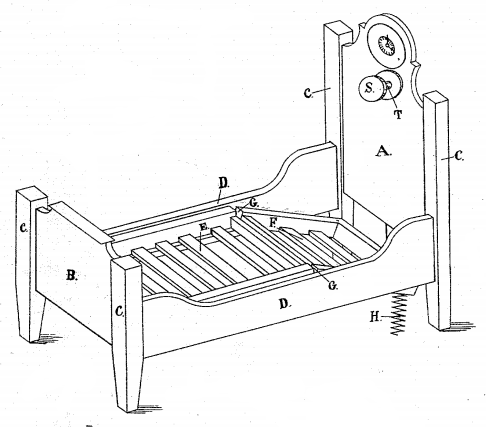 Here's an old-timey way to prevent oversleeping, patented by A.J. Nordmann in 1885. Set your alarm clock as normal but attach it to a lever on Nordmann's "alarm and waking bed." Now if you don't turn off the alarm in time, the head of the bedframe will drop to the floor.
"Thus a person sleeping is awakened as the alarm sounds, and should he fail to rise he is immediately dropped down with the head portion of the mattress F, which then has its bearing upon the springs H."
I suppose that really chronic oversleepers could remove the springs, to make the jolt even more jarring.