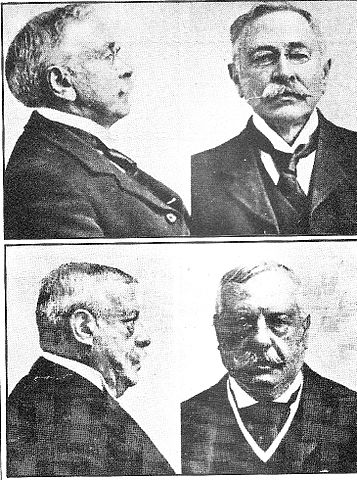 In December 1895, Norwegian mining engineer Adolph Beck stepped out of his London flat and was accosted by a woman who accused him of tricking her out of some jewelry. Beck protested his innocence — he had been in Buenos Aires at the time — but the police accused him of an unsolved series of such swindles, and he was sentenced to seven years of penal servitude.
He was paroled in July 1901 and essentially the same thing happened again — a woman accused him of stealing her jewelry, he was arrested, and a jury found him guilty. He was saved only because another man was arrested for the same crime while Beck was awaiting sentencing. Wilhelm Meyer, it turned out, was the real swindler; Beck had been convicted twice for crimes he hadn't committed.
They set him free and gave him £5,000, but he died a bitter man in 1909.