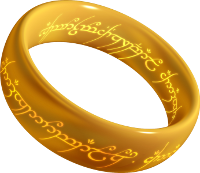 From a letter from J.R.R. Tolkien to his publishers, February 1950:
My work has escaped my control, and I have produced a monster; an immensely long, complex, rather bitter, and rather terrifying romance, quite unfit for children (if fit for anybody); and it is not really a sequel to The Hobbit, but to The Silmarillion. Ridiculous and tiresome as you may think me, I want to publish them both — The Silmarillion and The Lord of the Rings. That is what I should like. Or I will let it all be. I cannot contemplate any drastic rewriting or compression. But I shall not have any just grievance (nor shall I be dreadfully surprised) if you decline so obviously unprofitable a proposition.
At 150 million copies, The Lord of the Rings is now the third best-selling novel of all time.