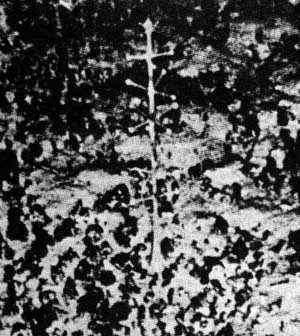 What is this? The oceanographic research ship USNS Eltanin discovered it off the Antarctic coast in 1964, at a depth of 13,500 feet — that's 2.5 miles down.
It could be an alien ship buried under the seafloor. It could be ancient technology left by a forgotten civilization. It could be a well-hidden gift left by time travelers from the remote future.
Or it could be a sponge, Cladorhiza concrescens. You decide.