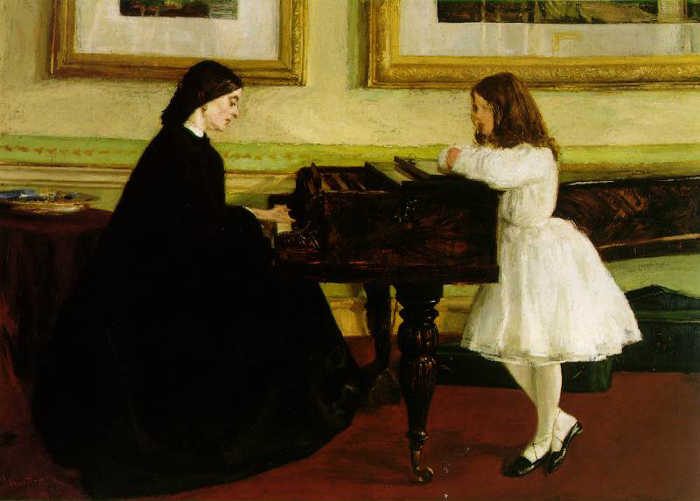 Where is a sound? If I play a note at the piano, you and I both seem to locate it at the instrument. But we both also know that we perceive the note because the piano sends waves through the air that strike our ears. That would mean that most of our auditory perception is illusion. Is that what we want to say?
Philosopher George Berkeley wrote, "When I hear a coach drive along the streets, immediately I perceive only the sound, but from experience I have had that such a sound is connected with a coach, I am said to hear the coach." Perhaps the sound lies at our ears, or at our sensation of it, and it's only our experience of the world that leads us to attribute it to some remote source. But that raises problems of its own. If sound is sensation, then can a sound occur if no one is present to hear it?
Perhaps the answer lies in between: Acoustics tells us that sounds are vibrations transmitted by the air. But vibrations of very high or low pitch aren't perceptible to human ears. Are these still sounds?