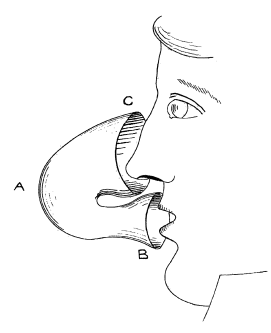 Xavier Henry Leder, who declares himself "by profession a seaman," patented this "foul breath indicator" in 1902, perhaps after inventing it for his own use.
"It is an appliance in the shape of a tube, made of any non-absorbent material and curved so as to transmit without any obstruction the breath from the mouth to the nostrils. … By breathing from the mouth through the tube any foulness or unpleasant state of the breath may be readily detected by the sense of smell."
The hard part is exhaling and inhaling at the same time.