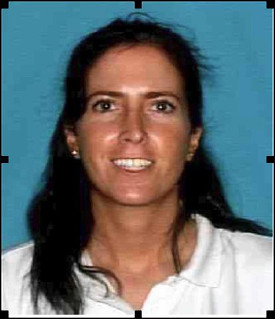 On Dec. 24, 2010, Lori Erica Ruff shot herself to death with a shotgun in Longview, Texas. After her death, her ex-husband's family discovered a lockbox in her home that revealed that in May 1988 she had stolen the identity of Becky Sue Turner, a 2-year-old girl who had died in a fire in 1971. She had then changed her name to Lori Erica Kennedy and received a Social Security account, erasing all trace of her origins.
After this she had qualified for a GED and eventually graduated from the University of Texas with a degree in business administration. At a Bible study class she met Blake Ruff, who describes her as extremely secretive. She told him that she was from Arizona, that her parents were dead, and that she had no siblings. The two married in 2003 and Lori gave birth to a girl, of whom she was "extremely protective." The marriage broke down, Ruff divorced her, and she committed suicide.
The lockbox contained a note with the phrases "North Hollywood police," "402 months," and "Ben Perkins," but none of these clues has led anywhere. No one knows the woman's real identity, or her history before 1988. Social Security Administration investigator Joe Velling received the case in 2011. "My immediate reaction was, I'll crack this pretty quickly," he told the Seattle Times in 2013. It remains unsolved.
(Thanks, Tuvia.)
09/23/2016 UPDATE: Wow, that was timely — Velling just solved the case. (Thanks, Jay.)