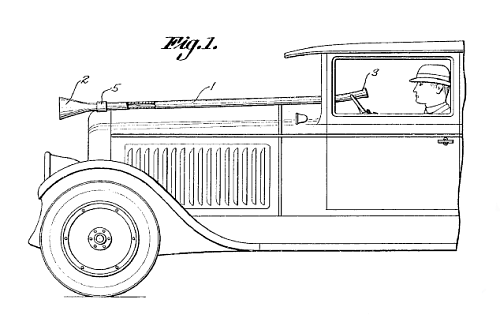 In 1930 one found it vexing to pilot one's Bugatti through the multitude in time for the first-act curtain. Happily Eugene L. Baker invented this "automobile attachment," through which one might address the vulgar without deserting one's foie gras:
This invention relates to an attachment for automobiles and more especially for closed vehicles, one of the objects being to provide a simple and efficient device by means of which the driver of the vehicle can speak to persons in front thereof, thereby to facilitate traffic.
The device doesn't appear to accommodate two-way communication. Pity, isn't it?