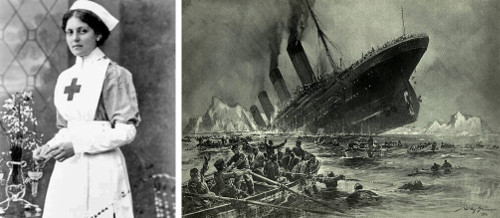 Stewardess Violet Jessop was both cursed and blessed — during the 1910s she met disaster on all three of the White Star Line's Olympic class of gigantic ocean liners, but she managed to escape each time.
In this episode of the Futility Closet podcast we'll accompany Violet on her three ill-fated voyages, including the famous sinkings of the Titanic and the Britannic, and learn the importance of toothbrushes in ocean disasters.
We'll also play with the International Date Line and puzzle over the identity of Salvador Dalí's brother.