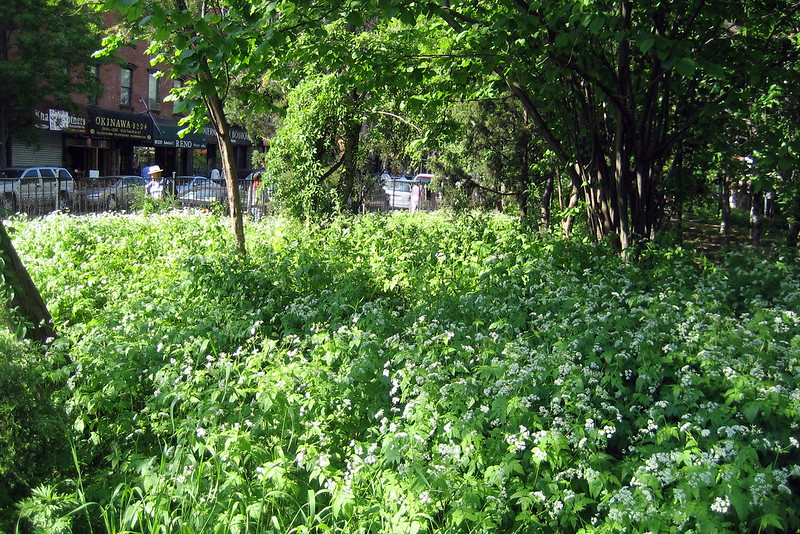 Part of New York is standing still. In 1978, artist Alan Sonfist reclaimed a rubble-strewn lot on the corner of West Houston Street and La Guardia Place in Greenwich Village and re-established the vegetation, soil and rock formations that had existed there before the Western settlers arrived.
"As in war monuments that record the life and death of soldiers, the life and death of natural phenomena such as rivers, springs and natural outcroppings need to be remembered," he wrote in a 1968 manifesto proposing the project. Interestingly, he'd hoped to do even more than this: "On Canal Street I propose to create a marshland and a stream; on Spring Street I propose to restore the natural spring; in front of City Hall I propose to restore the historical lake. There are a series of fifty proposals I have made for the City of New York."
Only this one, called Time Landscape, has been realized. But it's still growing after 44 years, a tiny piece of history that Sonfist says helps the city remember its heritage.