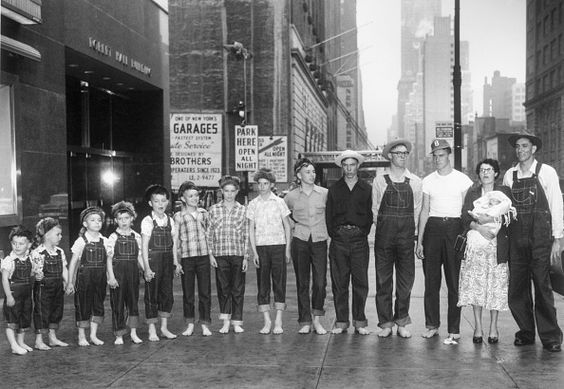 Mr. and Mrs. Emory Harrison of Jonesboro, Tenn., had 13 children, all boys, making the largest all-male American family in 1955.
Amazingly, they made this crowded life seem pretty easy. Emory told the St. Petersburg Times that they spent only $12 to $15 a week on food, since they could grow most of what they needed on their 70-acre farm. And he boasted that he'd spent less than $50 on medical bills in 22 years of married life.
The Harrisons found immortality in algebra textbooks, which are forever asking the odds of this outcome. If both genders are equally likely, the chance is 1 in 8,192.