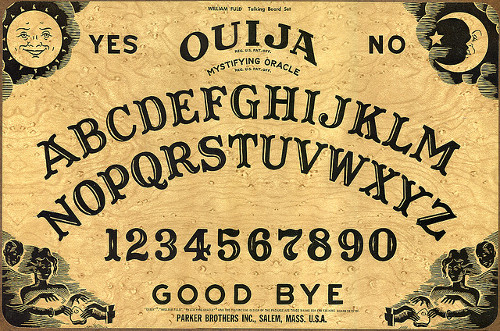 In The Ouija Book (1979), Gina Covina writes, "Whatever your work or field of interest, it brings an added richness to your Ouija sessions, and Ouija will return this richness by sparking new ideas and reflecting imaginative perspectives back on your field of interest." One day, "in a particularly domestic mood," she sat at her Ouija table and found herself copying down this recipe:
Mix together equal parts peanut butter, honey, and nutritional yeast. Add raisins or nuts if desired. Make into balls and roll balls in coconut.
She calls it "Goo Ball," "an excessively healthful candy that provides all the B vitamins in doses larger than you'll find anywhere." Where it came from, exactly, is unknown — proceed at your own risk.